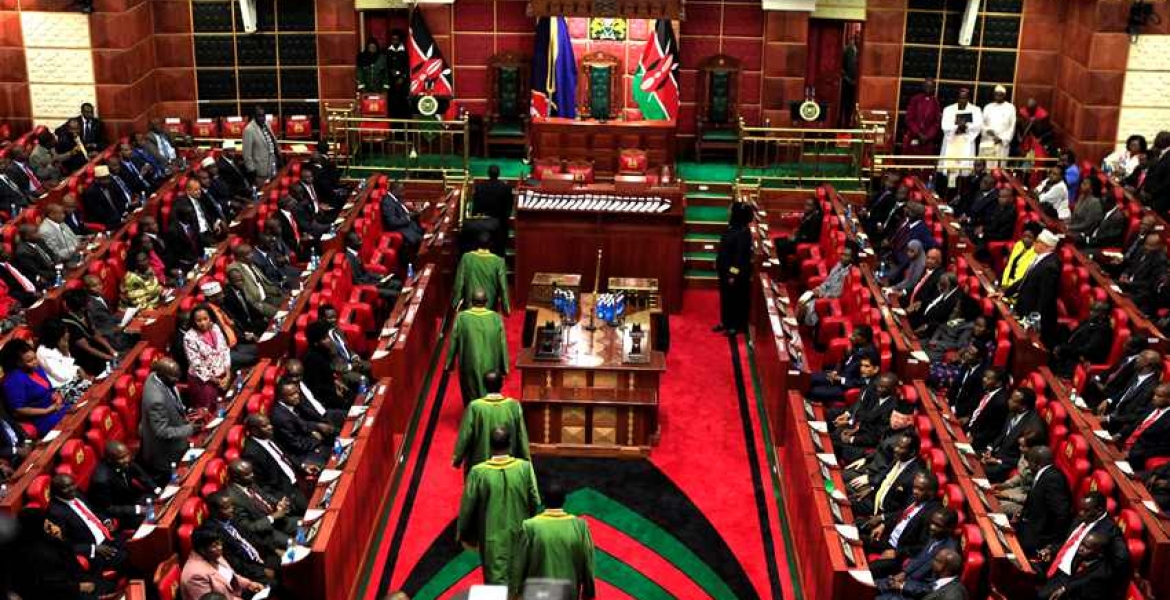 Members of Parliament on Thursday blocked debate on a petition touching on homosexuality.
This was after the National Assembly's Committee on Justice and Legal Affairs (JLAC) asked for more time to deliberate on a petition seeking to have organizations funding the Kenyan gay community identified and barred from extending financial aid.
JLAC had already exhausted the legally allowed 60 days with the petition filed by nominated MP Jennifer Shamalla and was supposed to table its report to the National Assembly on Thursday.
JLAC Chairperson William Cheptumo requested the House to give his team additional time to finalize their report.
However, a majority of MPs rejected the plea, arguing that their religious orientations could not even allow them to debate on the 'evil' matter.
 "I am a Christian, and cannot listen to this debate," said Kikuyu MP Kimani Ichung'wa.
National Assembly Majority Leader and Garissa Township MP Aden Duale stated: "We were all sworn in using a Bible and the Quran. These things [homosexuality] are not [advocated for] in those books. We won't sit here to discuss or even hear that debate."
Minority Leader and Suba South MP John Mbadi noted: "We won't entertain this thing [homosexuality debate] here. As an SDA and a Christian, I do not want to listen to those things. We can't allow this House to extend and discuss satanic things."
MPs affirmatively agreed not to debate the matter, resulting in the collapsing of Shamalla's petition. In her petition, MP Shamalla argued that given gay-sex is outlawed in Kenya; it would be prudent to block organizations and individuals funding the LGBT community in the country.