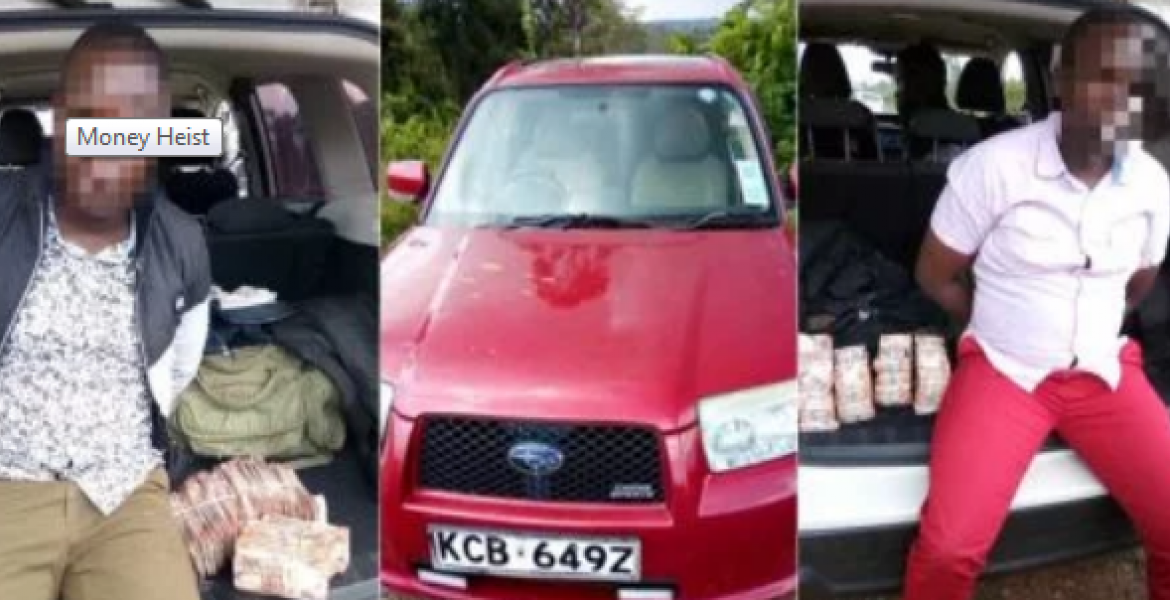 Two police officers have been arrested with Sh7 million believed to be part of Sh72 million that was stolen from a G4S van and Standard Chartered Bank ATM in Nairobi West on Thursday.
Directorate of Criminal Investigations (DCI) said the two officers were apprehended by detectives attached from Special Crimes Police Unit (SCPU) on Saturday.
In a statement, DCI indicated that Administration Police constable Chris Ayienda Machogu was arrested in possession of Sh4 million in Kisii and upon questioning; he led them to police constable Vincent Owour, who was found with Sh3 million in his house in Kendu Bay, Homa Bay County.
 
Detectives also recovered a motor vehicle during the operation.
On Friday, DCI detectives apprehended three other suspects alleged to have been part of a gang that made away with Sh72 million. Two vehicles used in the robbery were recovered during their arrest.
Police said one of the cars bearing registration number KCE 920E was recovered from a garage in Kikuyu, where it was being repainted from white to black.
During the Thursday 6 am heist, men masquerading as police officers escorting cash van from G4S headquarters in Nairobi turned out to be robbers. The criminals offloaded the cash from the G4S van to another vehicle and withdrew some more from StanChart's Nairobi West ATM before escaping.
The money from G4S headquarters was destined to several ATMs in the city belonging to different banks.
On Friday, six G4S personnel were arraigned in court over links to the daring heist. The court allowed police to detain them for seven days at Lang'ata Police Station pending the conclusion of investigations into the crime.
Police also recovered 13 empty cash boxes and bags that were stolen from the G4S team in Thogoto Forest, Kiambu on Friday. Other items recovered in Thogoto Forest were a mobile phone, a SIM card with serial number 89254021104175661927 and a G4S jacket.
Investigations into the incident continue.