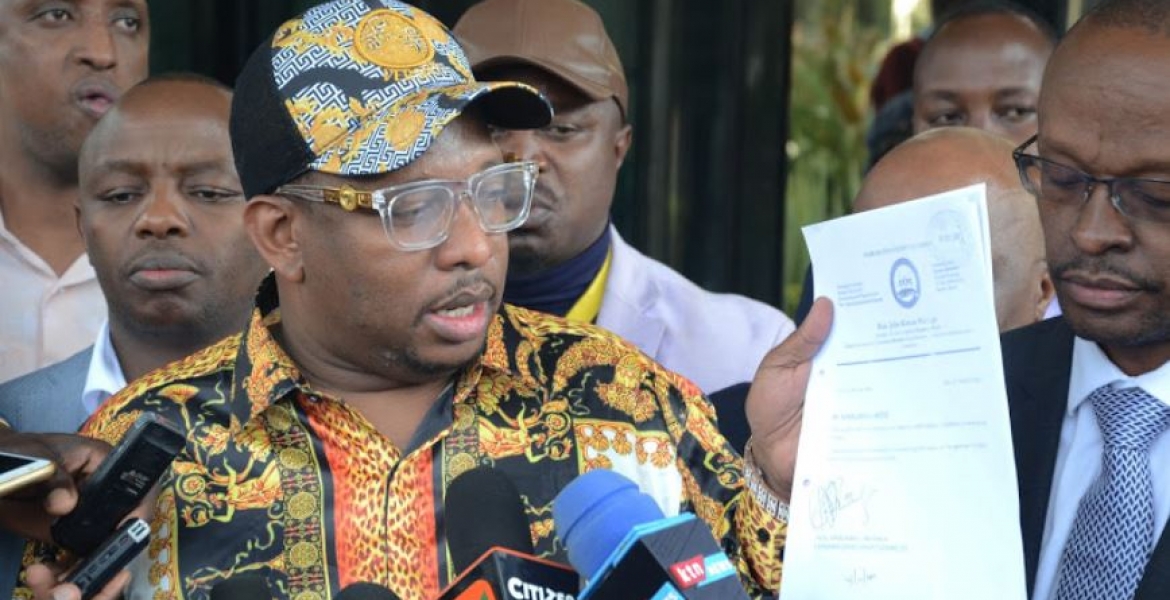 Nairobi Governor Mike Sonko has defended himself against allegations of engaging in corrupt dealings. 
Sonko took to social media on Friday to deny claims that he irregularly received millions of shillings from companies that were awarded lucrative tenders to collect garbage in the city.
In one of his posts, Sonko admitted to enriching himself through unorthodox means but noted that this happened long before he joined politics.
Sonko indicated that he amassed enough cash at the time and has no reason to loot taxpayers' funds at the moment.
 "Let's see who falls first. The allegations they raised against me have nothing to do with the current garbage collection probe by the EACC."
"They [EACC] raised their allegations by copy-pasting the Auditors general report which was before the Senate. I have never and will never touch a public coin. Niliiba nikiwa raia nikatosheka na pesa (I stole enough when I was an ordinary citizen)," Sonko wrote on Facebook.
Sonko defended himself days after he was interrogated for several hours by detectives from Ethics and Anti-Corruption Commission (EACC) in relation to the alleged Sh357 million contract for garbage collection. 
EACC detectives claim that some of the companies that won the Sh357 million tender wired more than Sh20 million to Sonko's bank accounts, according to The Star.
The money was allegedly paid indirectly through proxies and sister companies in what detectives believe was a calculated move meant to avoid raising suspicions.