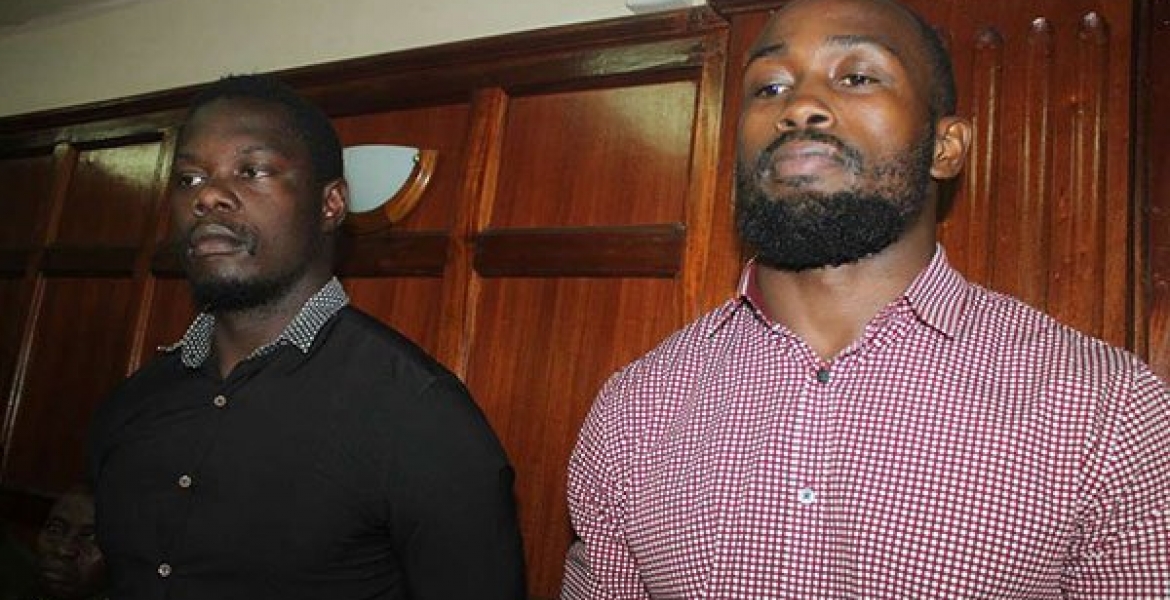 A Nairobi court has deferred the sentencing of two Kenya rugby 7s players who were on Thursday found guilty of gang-rape.
The two, Alex Olaba Mahaga and Frank Wanyama, were set to be sentenced on Friday but the court postponed the sentencing to August 16th. The two have been detained ahead of the sentencing.
They were accused of gang-raping an upcoming singer at Seefar Apartments in Nairobi on February 10th, 2019. 
In a statement recorded with the police, the victim said that on the fateful day, which was her birthday, she attended a party in Nairobi's Kilimani area where the two rugby players were present.
She said one of the two rugby players was her friend and after a night of merry-making, she went to their house with them.
She claimed the two took advantage of her intoxicated state and raped her repeatedly after refusing to take no for an answer. She got pregnant after the incident.
On Friday, the prosecution asked the court to consider the psychological torture the victim went through and sentence the two to over 15 years in prison. It further submitted that the girl was still young when the rape happened.
On the other hand, the defense said the complainant was 24 years old and should have "guided" the two rugby players (aged 23 and 22) since she was mentally mature. It further noted they were all drunk at the time of the offense.
The defense pleaded with the court to consider the ages of the accused persons, adding that they come from very humble backgrounds.
The defense further submitted that the two players were discontinued from school and frozen out of their clubs as well as the national team. It asked the court to hand them a noncustodial sentence to allow them to pursue their rugby career and education.