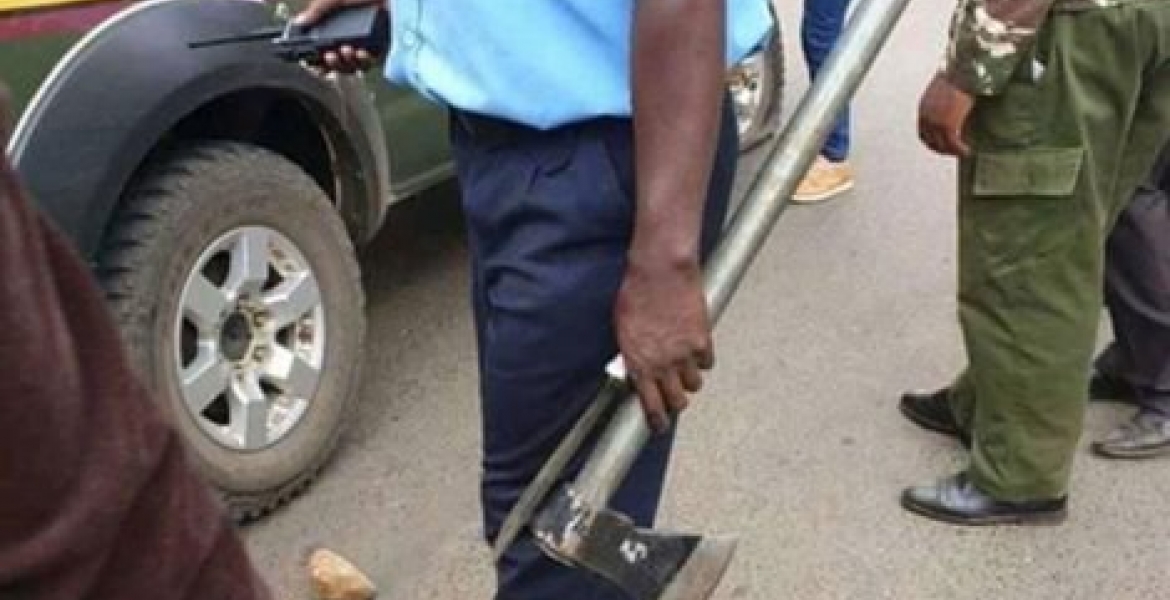 A photo of a Kenyan policeman carrying murder weapons using his bare hands has gone viral on social media.
In the photo, the officer is seen holding a knife and an axe, which were used to hack Ivy Wangechi, a six-year Moi University medicine student by her alleged boyfriend Naftali Njahi Kinuthia, 28.
The 25-year-old student was brutally killed in broad daylight at the Moi Teaching and Referral Hospital (MTRH) in Eldoret on Tuesday.
Kenyans online have questioned the manner in which police handled the crucial exhibits recovered from the scene of a crime.
Police officers are supposed to wear gloves while handling such weapons.
@Ma3Route tweets: "Looking for fingerprints of a suspect? This is how we never get them, this is how wrong people go behind bars."
@Rafmajii notes:"....murder weapons, which are the evidence, in this case, must be produced in court and any criminal lawyer would attack the loopholes created by the Police in the handling of the crime scene and evidence."
He adds:"... the lack of professionalism and mishandling of crime scenes is one of the reasons why criminals still roam our streets despite us thinking there's enough evidence to put them away."
@Ambrose_maine posts:" This is how real criminals with clever lawyers get away with a lot in this country. Imagine his lawyer asking them to prove using forensic science that he actually used the murder weapons. Boom he is out."