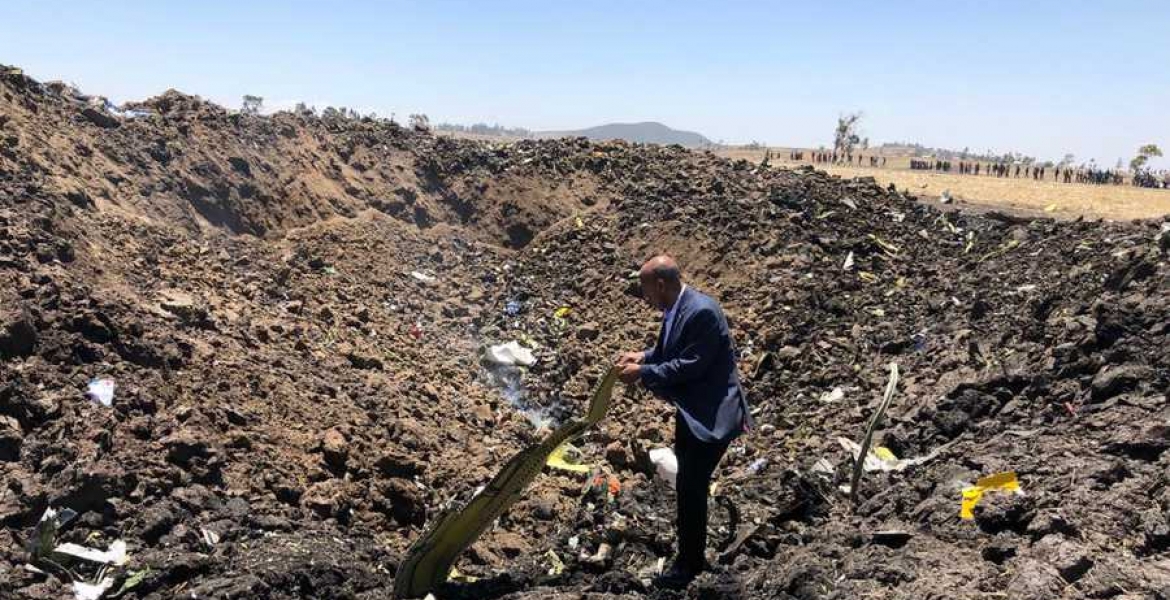 Ethiopian Airlines is planning to compensate victims of the ET Boeing 737 Max 8 plane that crashed last Sunday killing 157 people.
Reports indicate that each of the victims will receive between $170,000 (Sh17 million) and $250,000 (Sh25 million).
The exact amount will be dictated by various factors including the age and profession of the victims.
Ethiopian Airlines officials say the compensation plan will conform to international standards.
Speaking to the Sunday Nation, Lucas Nzioka who lost his nephew in the crash says the Ethiopian officials held a closed-door meeting with families of victims in Addis Ababa where they talked about the compensation.
He says the officials explained that the compensation plan will be guided by the Montreal Convention.
"We were told it could be between $170,000 and $250,000 depending on age, profession and so on. It should be done within 18 months," Nzioka told the Sunday Nation.
The Montreal Convention states that compensation arises only if a passenger's injury or death is caused by an event that is external to them.
The Nairobi-bound flight went down six minutes after taking off from Bole International Airport in Addis Ababa, killing all the passengers and crew members on board. 
Kenya suffered the biggest casualties in the tragedy, losing 32 of its citizens.
18 Canadians, 9 Ethiopians, 8 Americans, 8 Chinese, 7 French, and 7 Britons also lost their lives in the accident.
Black box recorders recovered from the crash scene have since been flown to France for advanced analysis.