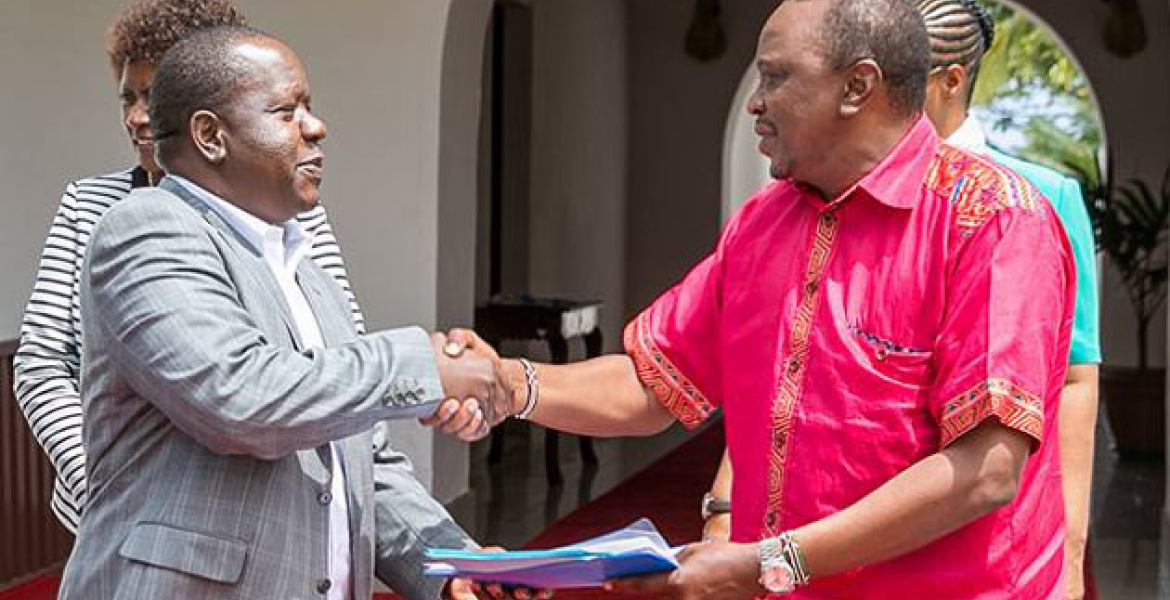 President Kenyatta has appointed Interior Cabinet Secretary Fred Matiang'i as the Chairperson of the newly constituted National Development Implementation and Communication Committee.
Matiang'i will head the committee, which is made of all Cabinet Secretaries, while his National Treasury counterpart Henry Rotich will deputize him.
President Kenyatta has formed the committee, whose function is to oversee the implementation of all government projects, through an executive order issued on Monday.
Matiang'i, who has previously served in the Education and ICT ministries, will supervise and coordinate almost all government functions that include monitoring projects done by all ministries.
Matiang'i's new role is similar to that of a Prime Minister in a parliamentary system of government.
Kenyatta has further announced that the management and coordination of national transport and road safety have been moved to Matiang'i's Interior Ministry.
This means that the Matiang'i-led Ministry will now be in charge of key functions such as motor vehicle registration, inspection, and certification, which were previously under the Ministry of Transport.