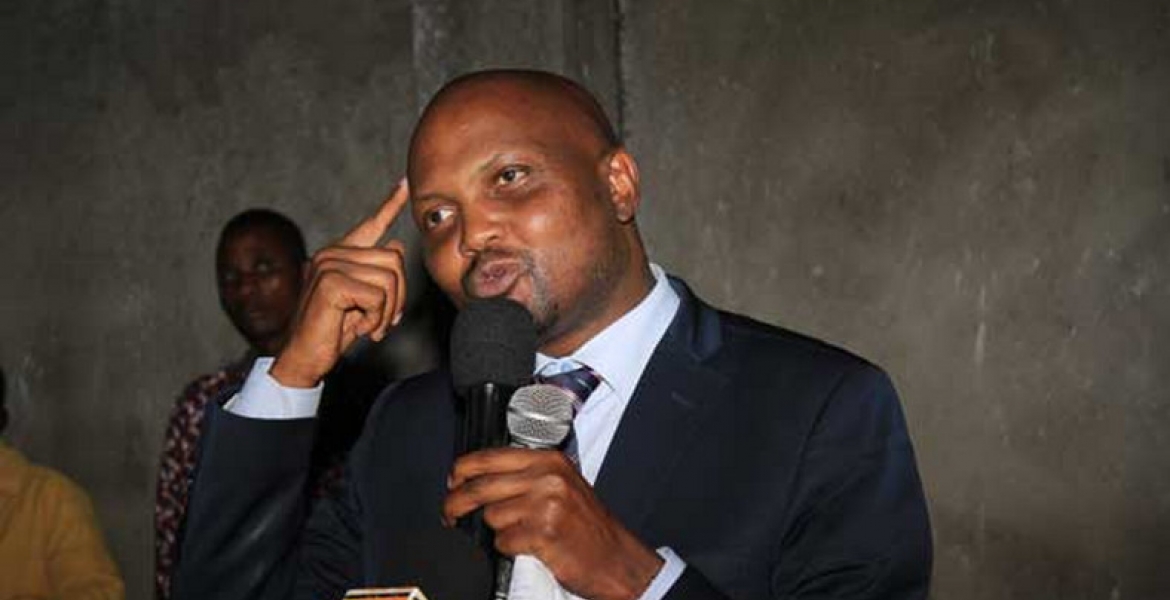 Gatundu South Member of Parliament Moses Kuria has responded to President Kenyatta following his "washenzi" remarks on Monday afternoon.
Taking to social media hours after Kenyatta's remarks, Kuria has insisted that President Kenyatta has locked Central Kenya region out of the government's development agenda.
MP Kuria maintains that Mt. Kenya lacks development despite being President Uhuru's political stronghold.
"Mt Kenya region also deserves development just like any other region," states Kuria in a post on social media.
"H.E the President is 100% right. He is spot on. We need development in every corner of this country. It is in that spirit and in line with the President's position that I believe Mt Kenya region also deserves development just like any other region. Right now it's not happening," said Kuria.
Speaking in Mombasa on Monday, President Kenyatta has described MPs accusing him of neglecting his political backyard as "washenzi", stating that his aim is to make sure every part of the country benefits from government's development agenda.
"I am not a person who is easily scared… Those going around playing petty politics I want to tell them this. We will not launch development projects based on which region a leader comes from. We want all 45 million Kenyans to benefit, we want all corners of this country to grow," says Kenyatta.
"We want a country where every single citizen is entitled to development regardless of where the leader comes from. Kwa hivyo hao washenzi waachane na mimi…(Let those stupid people leave me alone)."
Kenyatta was addressing MPs Moses Kuria (Gatundu South) and Kimani Ngunjiri (Bahati), who have accused him of neglecting Central Kenya region despite overwhelmingly voting for him in 2013 and 2017.
MP Kuria accused Kenyatta of turning his people into voting machines saying that he only goes to Central Kenya to issue certificates to rehabilitated addicts instead of launching projects as he does in other areas.
"We have been rendered into voting machines but development is channeled elsewhere; we must shelve that nonsense."
"I want to tell the President to launch water, new roads, and electrification projects. We were with him in Kisumu where he launched new roads but coming to Kiambu, he only issued certificates to rehabilitated alcoholics," said Kuria.
On the other hand, MP Ngunjiri said it is during Kenyatta's regime that Mt. Kenya residents have suffered most.
"If Uhuru is tired, let him call for elections for the presidential seat. Our people are crying all over, they have no lives. There is no government that has pushed the Kikuyu community to a tough corner, politically and economically, than this (Jubilee) government," said Ngunjiri in a press briefing on Sunday.