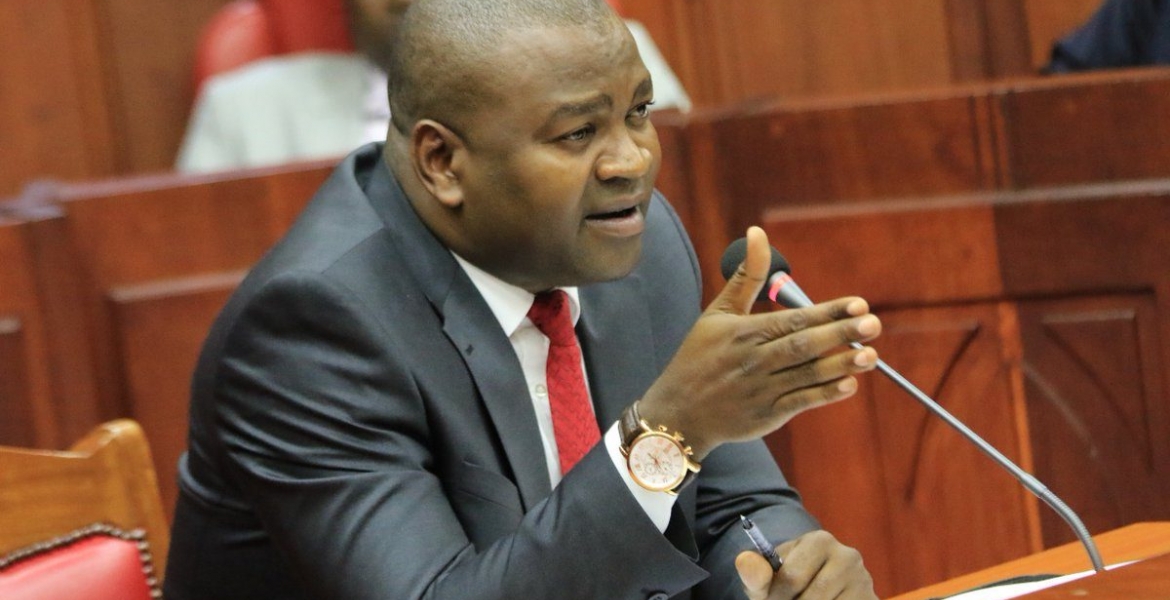 Sports, Culture and Heritage Cabinet Secretary Rashid Echesa has responded to reports linking him to the alleged human trafficking ring.
This was after eight Pakistani girls, who allegedly entered the country through Echesa's assistance, were arrested by police at a popular nightclub in Nairobi's Parklands estate.
CS Echesa is accused of giving the eight foreigners special passes to enter the country and perform as dancers in a Nairobi club.
In a statement on Sunday, Echesa has termed the reports by the media as defamatory and whose aim is to bring him down.
"The only role played by the Ministry of Sports and Heritage was to support the Pakistani Nationals application for special passes to participate in an Indian cultural festival via issuance of a 'Letter of No Objection' to the Director of Immigration Services as part of the Ministry's mandate in promoting cultural integration," reads the statement.
"The issuance of the 'Letter of No Objection' was in part informed by a long-standing bilateral agreement for cultural exchange between the Republic of Kenya and the Government of Pakistan for cooperation and exchange in the areas of art, culture, and music."
He says his Ministry has no power to issue any passes to individuals traveling to Kenya, noting that only the Department of Immigration can do that.
"The Ministry of Sports, Culture, and Heritage in the Republic of Kenya is not responsible for issuance of Visas to foreign nationals entering the country for whatsoever reasons neither does it issue them with work permits or engage in assessing the reasons for entry or activities undertaken whilst in the country whether compliant or otherwise," adds the statement.
He says the author of the article linking him to human trafficking flouted journalistic ethics by failing to give him the right to reply before publishing it. He has threatened to take legal action if the Daily Nation does not apologize and pull down the article.
The eight Pakistani girls have since been deported for what the Immigration Department termed as engaging in activities outside of what is specified in their temporary passes.