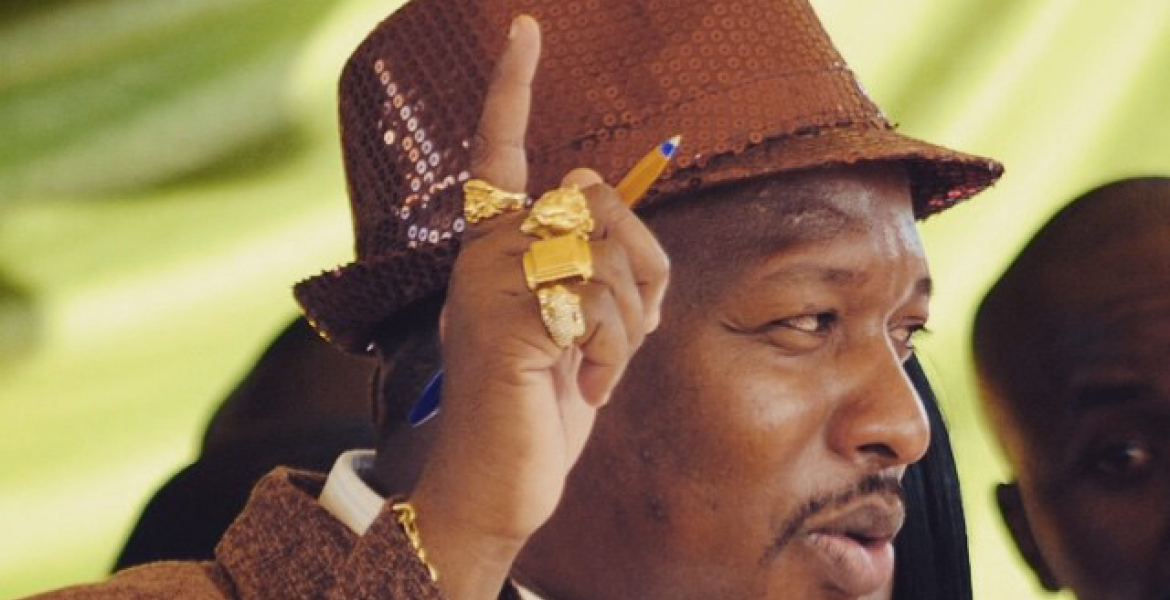 Nairobi Governor Mike Sonko insists that his administration will implement the proposed plan to decongest the city by barring Public Service Vehicles (PSVs) from entering the Central Business District (CBD).
Speaking when he accompanied President Kenyatta to the graduation ceremony of KCB's 2jiajiri programme beneficiaries, Sonko says he will continue with the plan even if it will cost him his seat.
"Mimi na ndugu yangu rais tumesema afadhali tuache legacy kuliko kupiga siasa ya pesa nane," he says. (The President and I have said we'd rather leave a legacy than engage in petty politics.)
Sonko further says that his administration is committed to bringing order in the city by banning matatus from the city centre as well as implementing the Bus Rapid Transit (BRT) system to address traffic menace. 
"Kutembea ni exercise na bado mtatembea tena. Tutachunga masilahi ya wale wamama wako na mimba, the physically challenged and the elderly. It is only one kilometer from railways to the CBD. Kama Governor, sitakubali laziness, mtatembea na mtatembea tena," he vows. (Walking is good exercise, we will just look after the pregnant, physically challenged and the elderly… As governor, I will not allow laziness, you will walk.)
The ban had taken effect on Monday but Sonko suspended it after pressure from residents, leaders and matatu operators.
Sonko adds: "Nairobi is our international city… Tuwache kufanya siasa na hii maneno pia naona drill zinafanywa hata airport, kwa malls kuji prepare against disasters kwa hivyo hata nairobi nilikua nataka kujaribu tuone kama… na bado, tunajipanga na tukiwa tayari na ile mradi wa BRT, tayari lanes tumetengeneza."