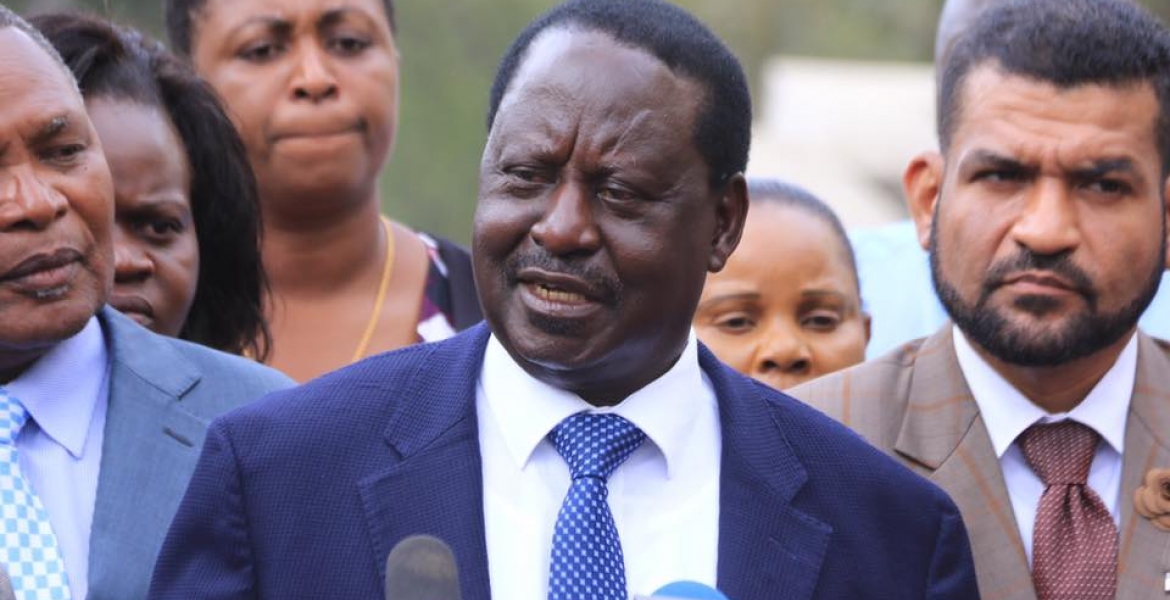 Opposition leader Raila Odinga has told off Members of Parliament over their push for increased pay perks.
Odinga has termed the MPs' attempt to raise their salaries and benefits as grand larceny and impunity.
In a statement dispatched to newsrooms through his spokesperson Dennis Onyango, the Orange Democratic Movement leader says it is wrong for MPs to demand higher pay when the country is experiencing hard economic times.
"He (Odinga) therefore finds the Parliamentary Service Commission Bill a case of Grand Larceny and an anti-people and insensitive demand that should be disowned and rejected as inappropriate and unacceptable to a great majority of Kenyans if not all, at this time," the statement reads.
"Mr. Odinga is appealing to members of parliament to appreciate that the country is struggling with huge debts that cut through the broad spectrum of our economy and deficits strangling specific critical sectors."
He further urges the parliamentarians to recognize that the country is embedded in a huge public debt and be on the forefront in demanding for prudent use of public resources.
"The SRC has warned that the pay demand by MPs, if effected, would touch off a clamour for similar raises across public sector where many spirited officers are currently doing with little to deliver much to our citizens," adds the statement.
"Mr. Odinga appeals to the legislators to stand with the people of Kenya and also to stop the erosion of public trust in MPs through this grand larceny and grand impunity that they are trying to force on taxpayers."