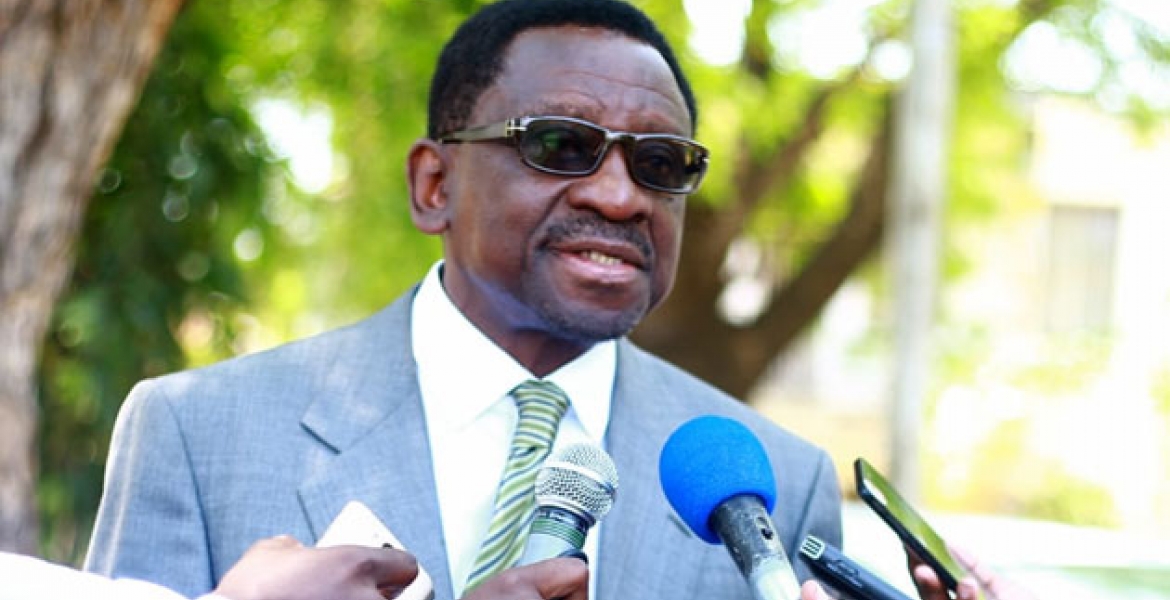 Siaya Senator James Orengo says President Kenyatta will throw his weight behind opposition leader Raila Odinga's 2022 presidential bid.
Orengo, the Senate Minority Leader, says Odinga is the 'surprise' presidential candidate Kenyatta talked about a few weeks ago.
"At the end of the day, we're saying that the leadership of Uhuru Kenyatta and Raila Amolo Odinga is going to produce the next President of the Republic of Kenya," says Orengo.
"I'm glad when President Uhuru Kenyatta was saying he's going to surprise people in Jubilee as to who is going to be the next President of the Republic of Kenya, he was saying that knowing that (William) Ruto is the Deputy President… and that surprise, according to us, practically and for all reasons, is Raila Amolo Odinga."
Speaking in Nyeri last month, Kenyatta said he will have a say in 2022 and his candidate of choice will shock many.
Kenyatta said: "They think because Uhuru is going home in 2022, he will not have a word on what will happen. I am telling them when the right time comes, I will have something to say. Some think I have kept quiet because I am not capable of talking politics. I am still a politician. They will be shocked when that time comes, but for now I want to concentrate on delivering my pledges to Kenyans." 
Orengo further says that a referendum will be held before 2022 to address the few grey areas in the current law. "We are going to have a referendum which I think will address the 20% of the Constitution that we had agreed in 2010 that there were areas that needed attention," Orengo said.