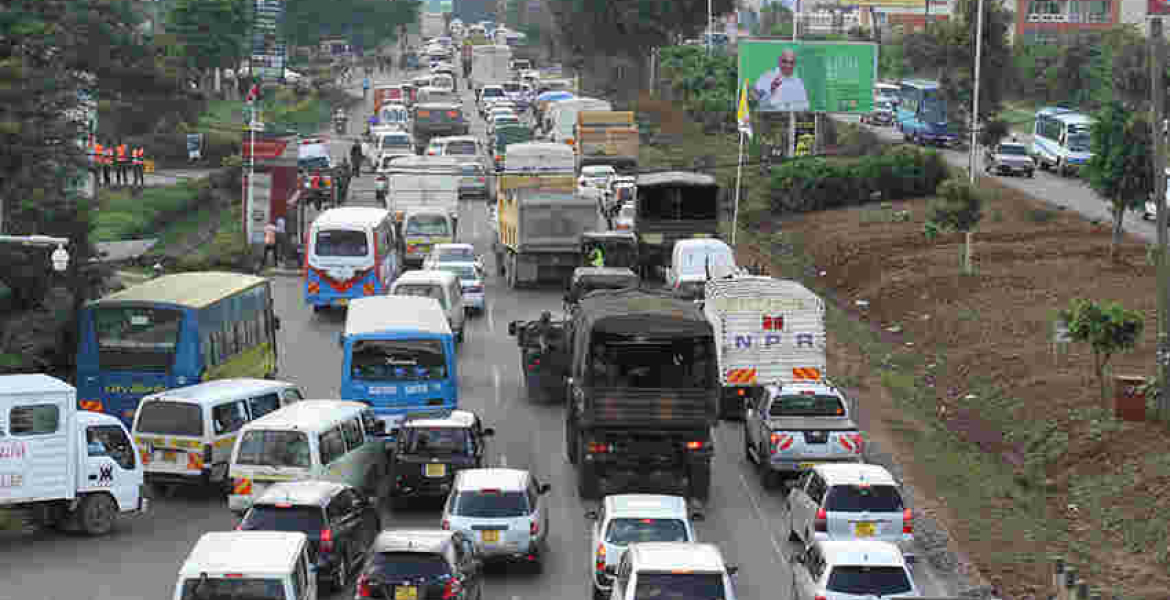 A major motorists protest that was set to last for three hours beginning 7:30am on Wednesday flopped as no vehicles were seen parked on any of the roads leading to Nairobi central business district.
In a notice, the Motorist Association of Kenya had urged Kenyans to park their vehicles in the middle of roads for three hours in protest of hiked fuel prices. 
"Updated Notice Please note that the protest against VAT high fuel prices set for Wednesday 22 August 2018 is still on. However, time for parking your vehicles on the road has been extended by 3 hours. That is from 7:30 A.M to 10.30 A.M. Share Widely," the association posted on Twitter.
Fuel prices are scheduled to hike in September after the government imposed a 16 percent levy on petroleum products.
The protest was meant to bring the city to a standstill to send a message to the government and force it to reconsider its decision.
The move to introduce levy on fuel has sparked protests in several quarters, with matatu operators indicating they will increase fare prices within the next two weeks.
On Wednesday, Matatu Owners Association chairman Simon Kimutai warned public transport users to expect an increase in fares across the country.
"This fuel hike will hurt all Kenyans not just the motorists. As a business entity we will pass the extra adjustment of the price to the consumer- We will however be very fair," he said.
The planned protest failed to kick off due to yet to be established reasons. It was a normal day in city on Wednesday morning.
@Ma3Route, a Twitter page that gives regular updates on traffic flow in Nairobi tweeted at 08:09 am: "Still waiting to see who this is that will leave their car in the middle of the road to protest VAT on fuel...mtu aache tu gari ya loan Uhuru Highway unattended... Waiting."