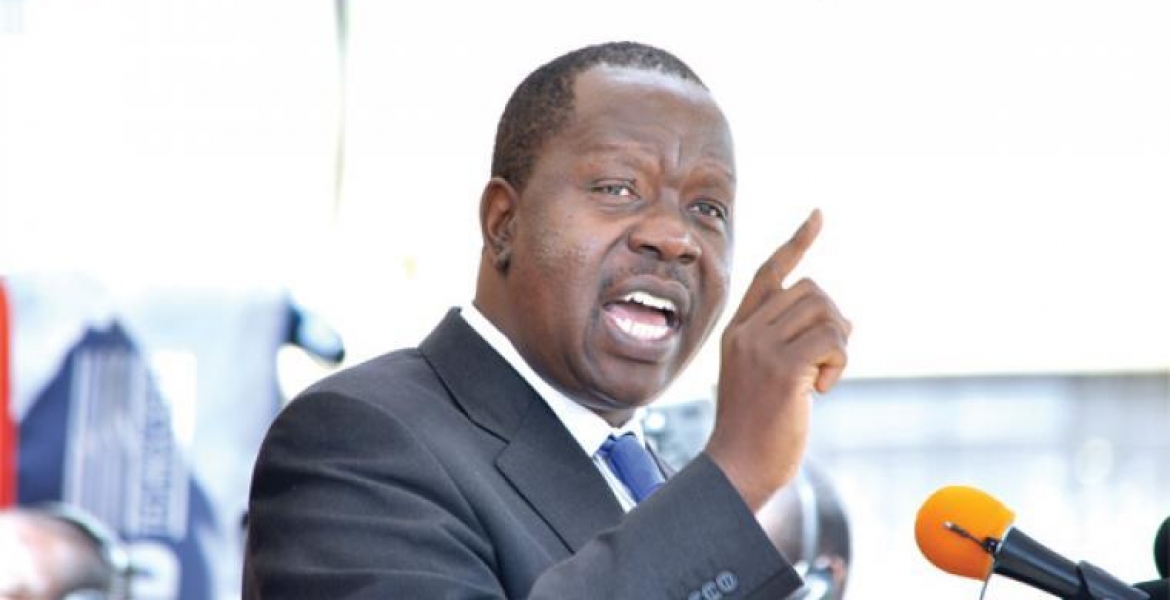 Interior Cabinet Secretary Fred Matiang'i says he's received threats over his vicious crackdown on contraband goods imported into the country.
Speaking at the Directorate of Criminal Investigation (DCI) headquarters along Kiambu Road in Nairobi, Matiang'i vowed he's ready to die if that's what it takes to safeguard Kenyans.
Matiang'i was addressing the smuggling of poisonous sugar into the country by cartels. He said the recently impounded contraband sugar was found to be unfit for human consumption as it contained traces of mercury and copper.
"I am not under any illusion that we engaged in a very serious war. A war that could be means anything; it could mean even the lives of these officers and some of us," Matiangi told reporters.
"It is a complex war that may not spare the detectives involved in the ongoing crackdown."
He noted that officers involved in the crackdown have been receiving phone calls warning of serious consequences if they don't halt the operation and release the seized contraband goods.
"The people who gave up their lives for this country to be independent did not lose their blood in vein so that we get ourselves where we are today, where we have people in our midst who are selling poison and sabotaging our economy," Matiangi said, and assured security agents of President Uhuru Kenyatta's support in their work.
"You now know who to call, (President) Uhuru Kenyatta," he said.
Last week, several tonnes of the poisonous sugar was nabbed in a godown in Nairobi's Eastleigh area, with tests by government chemist confirming presence of mercury and copper traces.
"Some of the impurities in the sugar can be cancerous," Matiangi said, and vowed not to be shaken.
"I want to be frank with the people of Kenya that we have to change the way we live. We are not going to be polite about this," he said of what he termed as "a white-collar job."
"It is shocking when you look at some of the things we have discovered. It is shocking what we are doing to ourselves and to the country."
"The level of criminality involved is mind-boggling, that there are people in our country who make money by selling goods they know for sure are poisonous," he said.