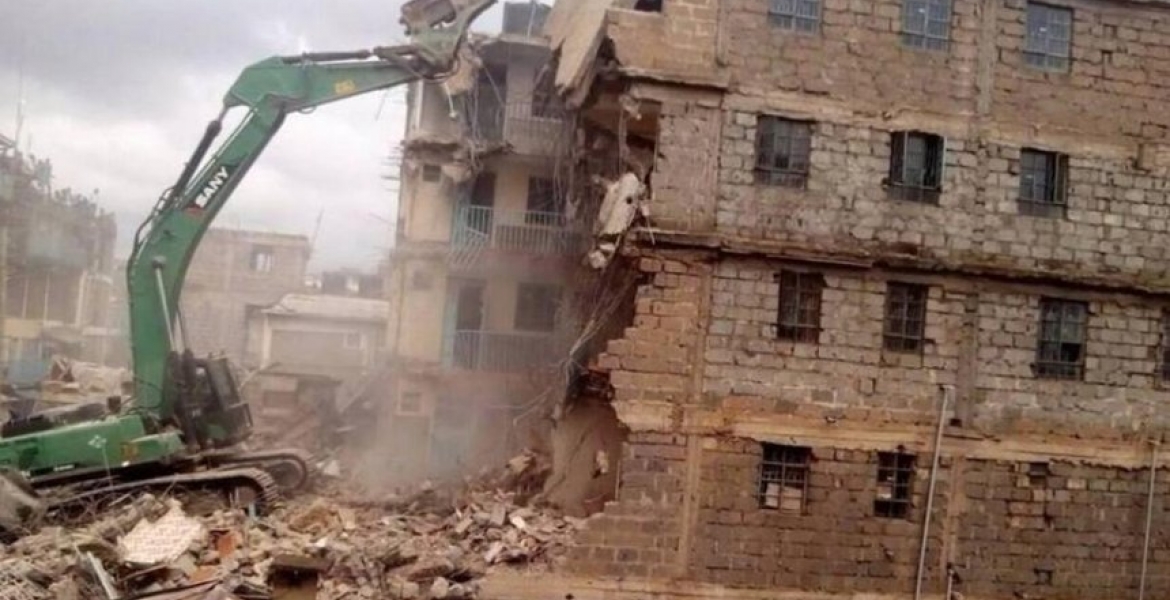 More than 700 condemned buildings in Nairobi are set to be brought down in the ongoing demolishing exercise that will run for the next few months, Governor Mike Sonko has said.
In a statement issued after the collapse of a five-storey building in Nairobi's Huruma Estate on Sunday morning, the Governor said his administration will ensure all buildings in the city are safe for occupancy.
 "Nairobi is an Economic Commercial Hub for Africa, therefore all its buildings must meet the International required construction standards."
Three people, including an expectant woman died during the Sunday incident, while scores were left with injuries. An unknown number of people are yet be accounted for.
Sonko said he was aware that some County Government officials were frustrating the demolition process and promised to weed them out. The Huruma building was among 711 structures that had been marked for demolition. 
An audit carried out by the Buildings Department at the Ministry of Lands, Housing and Urban Development in 2017 marked 388 structures in Nairobi as very dangerous, while 323 were reported to be unsafe.
A number of buildings have collapsed in different estates in Nairobi in recent years, with the most devastating being in Huruma, where more than forty people lost their lives in 2016.