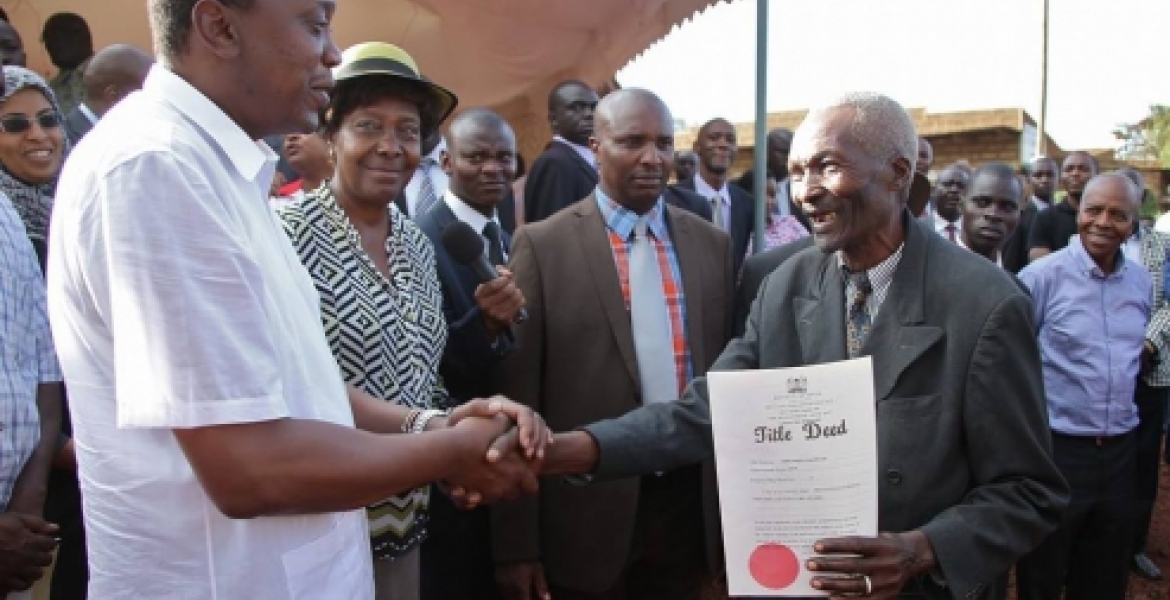 50,000 residents of Eastlands area in Nairobi are set to be issued with title deeds by the government on Wednesday.
Speaking on Monday, Nairobi County Lands executive Charles Kerich said the documents are ready and will be issued by President Kenyatta and Nairobi Governor Mike Sonko on Wednesday.
"It has been a very intensive exercise that involved the national government, county government, sub-county administration and the Survey of Kenya," Kerich said.
 "This is a promise we gave and the target we set. We are happy that we have hit the target and the residents will now feel that sense of ownership," he said in a telephone interview on Monday.
A majority of landowners in Eastlands have not benefitted from their property as they do possess titles. Their lands have also been targeted by grabbers who collude with land officials to claim ownership.
Those to be issued with the titles hail from Dandora, Tassia, Kayole, Umoja, Buru Buru, Kariobangi and other Eastlands estates. Most of the landowners in the area were only issued with allotment letters when they purchased the plots.
Kerich said the exercise will continue and they are targeting to issue more than 100,000 city residents with the crucial documents.
"Our trucks have been moving all over the city encouraging landowners without titles to submit their documents so that we can process titles for them. The progress has been good but we urge those still remaining to bring their papers," Kerich said.