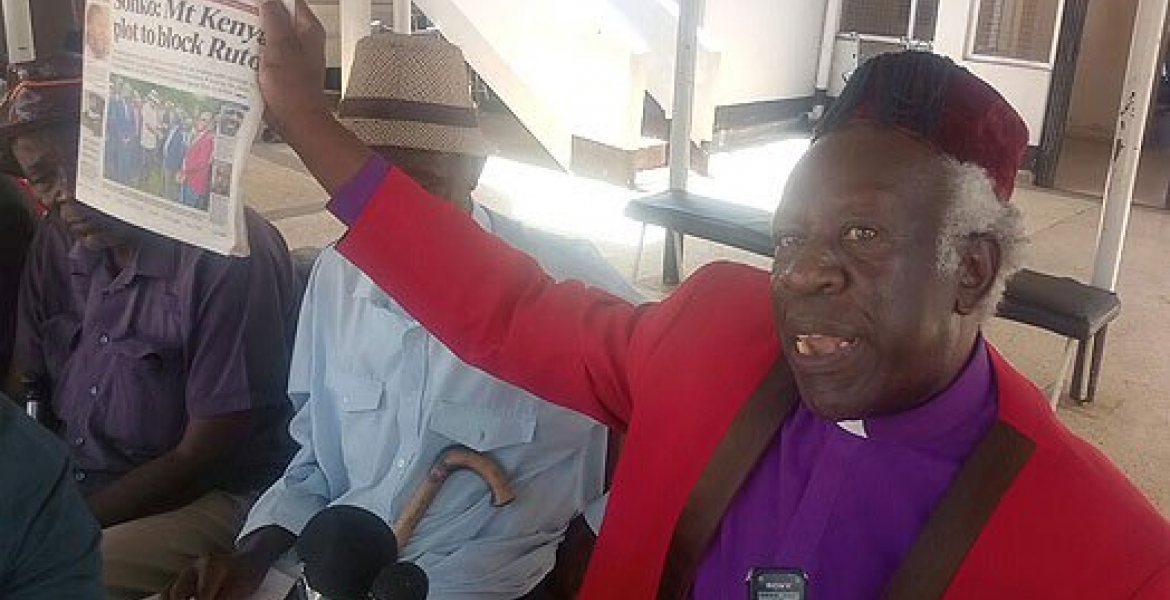 The Luo Council for Elders now say that Siaya senator James Orengo is to blame for the woes faced by firebrand lawyer Miguna Miguna after his arrival at the Jomo Kenyatta International Airport (JKIA) on Monday afternoon.
The elders claim that Orengo failed to give Miguna sound legal advice leading to his second deportation from the country in a span of one month.
The self-declared National Resistance Movement (NRM) general was kicked out of the country on Wednesday night after being incarcerated at the Nairobi airport for 72-hours in controversy connected to his citizenship status.
The Luo elders said that the senator should have advised Miguna to sign the required documents for him to be allowed to enter the country.
Speaking tothe press, the Council's chairman Willis Omondi said that Miguna's fiasco was a well hatched plan aimed at scuttling the attempts by President Uhuru and National Super Alliance leader Raila Odinga to unite the country.
"We firmly state that we are not going to support any individual who chooses to become an enemy of progress," said Mr Otondi.
Miguna is currently in Dubai and has demanded that the government issues him with a Kenyan passport to enable him fly back to Kenya.