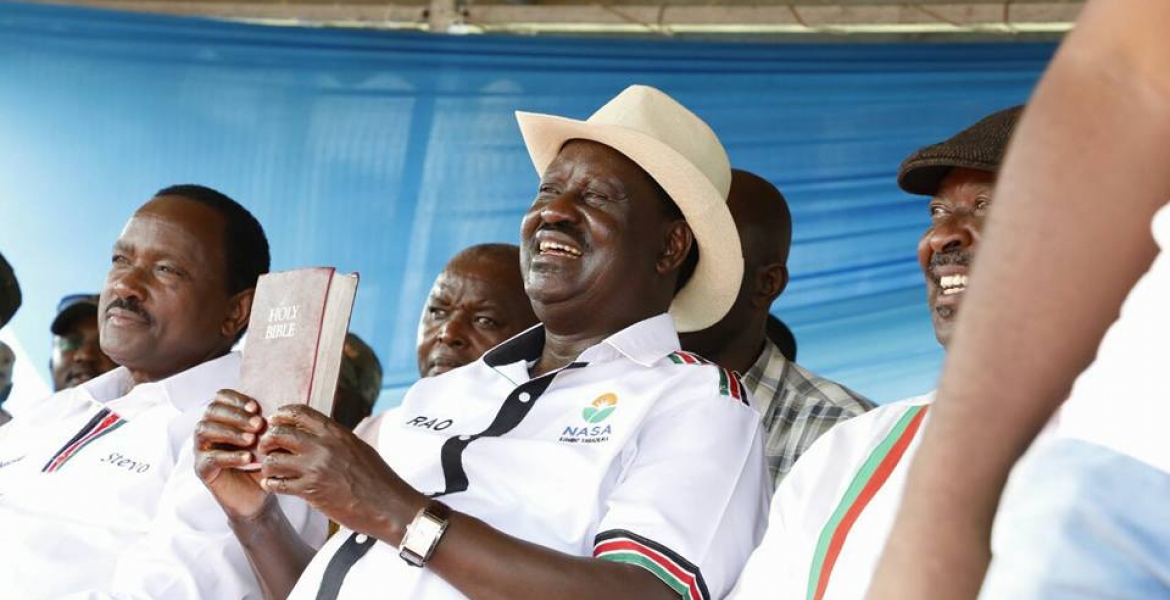 National Super Alliance (Nasa) Chief Executive Officer Norman Magaya has rubbished reports that the coalition has shifted the venue of opposition leader Raila Odinga's swearing-in ceremony from Uhuru Park grounds in Nairobi.
Speaking during an interview with a local TV station on Tuesday, Magaya termed the reports as propaganda and untrue.
"That's pure propaganda. The Swearing-in remains as planned," Magaya said.
On Tuesday, a Member of Parliament allied to Nasa told the Nation that the outfit would not be holding the oath process at Uhuru Park as earlier communicated, noting that it was a scheme to trick the government.
This, he said, would ensure the state doesn't not disrupt the event using police and other security apparatus.
"When we chose Uhuru Park, we knew the Jubilee leadership would thwart our mission by ensuring the venue is cordoned off by police. We have chosen a different location that will be known during or after the event," the MP, who did not want to be named, said.
On Wednesday morning, Nairobi County Government announced the closure of Uhuru Park until further notice, raising suspicion whether its a move to block the opposition from holding the event at the facility.
"Notice is hereby given to the General Public that Uhuru Park Grounds is scheduled to undergo phased improvement works in order to enhance recreational usefulness to its visitors. We apologise for any inconveniences caused," read the notice issued by County Secretary Leboo Ole Morintat.
During the closure, the facility will remain out of bound to the public for any gatherings or meetings.
"Consequently, the facility has been closed down to the public for any gatherings and meetings with effect from January 23, 2018 until further notice."