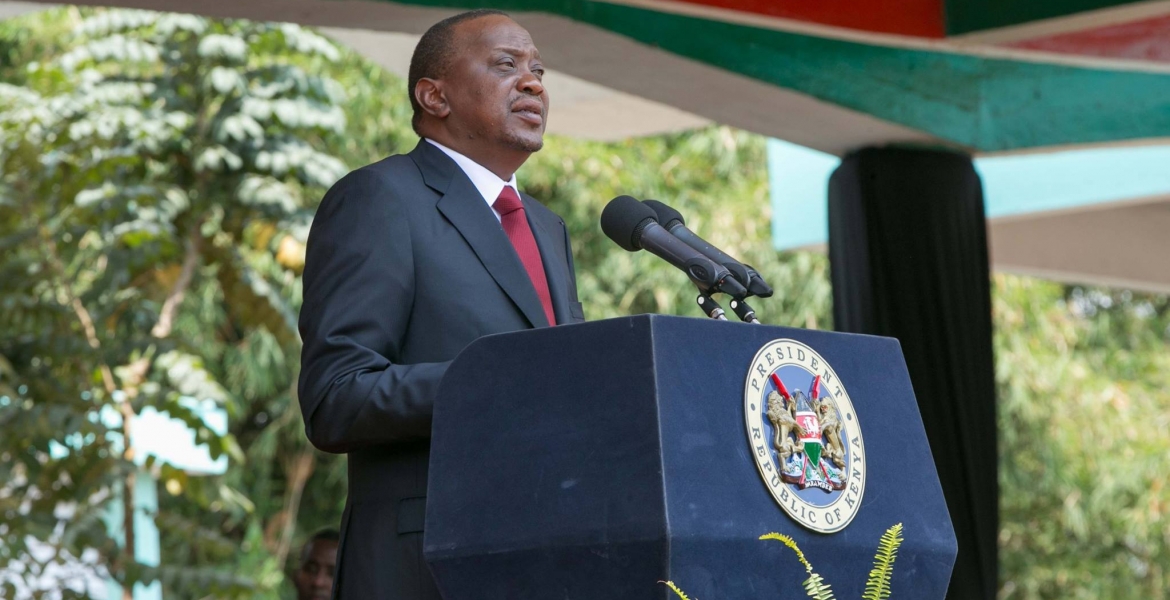 President Kenyatta on Tuesday unveiled what he called the "big four" plan for Kenya, a print out of what he plans to achieve in his second and final term in office.
Delivering his speech during the 54th Jamhuri Day Celebrations at Kasarani Stadium on Tuesday, the head of state said that the four point plan was informed by his interactions with Kenyans during his re-election campaigns.
"During my inauguration address on the 28th of November, I mentioned the more than 700 campaign rallies I attended across the entire country. During these rallies, you and I had a lengthy and productive national conversation."
He added:" In our interactions, four things emerged as the major concerns that deserved our focus. You told me that a jobless Kenyan is a desperate Kenyan; you told me that a hungry Kenyan is a negative Kenyan; you told me that a sick Kenyan is a weak Kenyan; and you told me that a homeless Kenyan is a Kenyan without hope."
Kenyatta vowed to dedicate all his energy to actualize the four agendas before he exits the political stage. He expressed confidence that the plan, if achieved will settle a large percentage of problems Kenyans face.
"On reflection, I came up with four responses to your concerns. I call them the Big Four: food security, affordable housing, manufacturing and affordable healthcare for all. During the next 5 years, I will dedicate the energy, time and resources of my Administration to the Big Four."
"The Big Four will create jobs, which will enable our people to meet their basic needs. Jobs will transform the lives of our people from that of hardship and want, to new lives of greater comfort and wellbeing. And that is the future I have seen," he said.