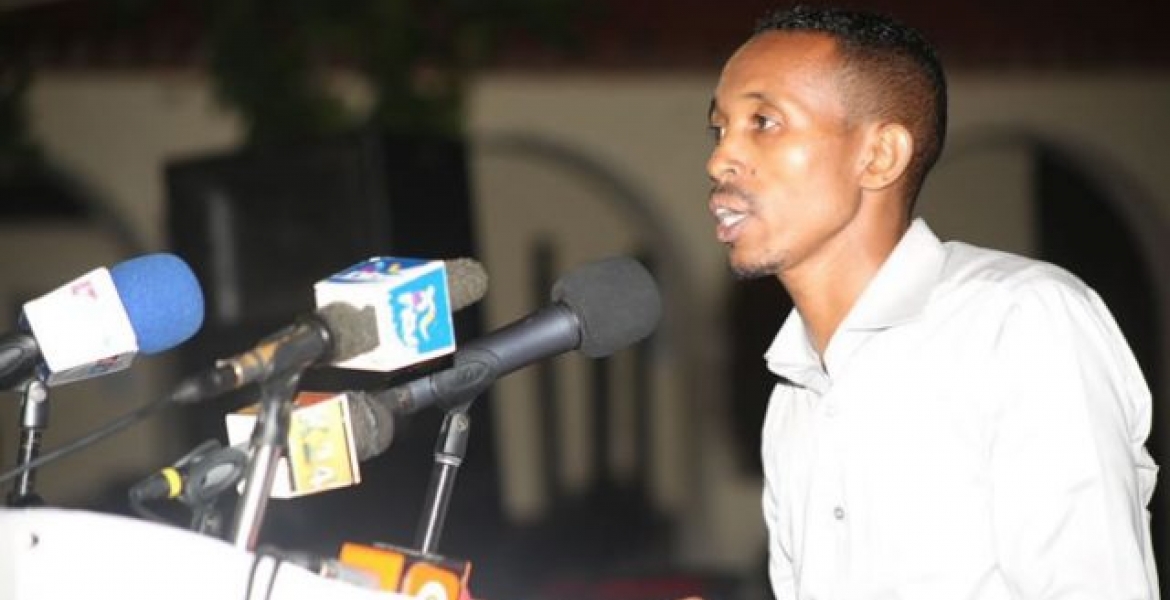 Former investigative journalist and new Nyali Member of Parliament Mohammed Ali has slammed fellow Members of Parliament opposed to the proposed pay cut by the Salaries and Remuneration Commission (SRC).
In statement on his Facebook page on Wednesday, Ali, popularly known Moha in social circles threw his support behind the proposed salary reduction.
Mohammed said he will would resist any move to increase his salary and that of fellow elected members of parliament.
"I, Mohamed Ali Mohamed do not support any move to increase my salary and that of my fellow elected Members of Parliament. I have fought for equality and fairness all through my career and my first move as a Parliamentarian will not be to enrich myself,".
"40% of my countrymen live on an average of 10,000 shillings or less. I do not see the purpose of an increment without ensuring that we create a legal framework for our countrymen to generate wealth FIRST. Count my vote against this,".
The remuneration commission in July unveiled a new pay structure that slashed MPs salaries from Sh710,000 to Sh621,250 per month.
Woman Representatives Gladys Wanga (Homabay) and Gathoni wa Muchomba (Kiambu) on Wednesday spelt war on the pay cut, sparking fury from Kenyans.
Wanga in a press briefing argued that the proposed pay slash was meant to reduce litigators to beggars, saying the move was unacceptable, a stand seconded by newly elected Kiambu Women MP Gathoni wa Muchomba.
Gatundu South MP-elect Moses Kuria also differed with those agitating for pay rise, adding he was ready to further take a 15 percent paycut.
In a Facebook post on Thursday, Kuria told the Sarah Serem team to further revoke his allowances and lamented that the wage bill was too huge.
"I commend you for revoking all my sitting allowances, otherwise, I would have been tempted to also claim squatting or sleeping allowances."
"I trust that with my reduced salary and no sitting allowances, we can now work towards subsidising fees in boarding schools," he said.
"If we do that, we will reduce the strain on our bursaries thus reducing my headache as Member of Parliament for Gatundu South."
"We must work together towards a target of no more than 35 per cent of our budget going to recurrent expenditure," he said.