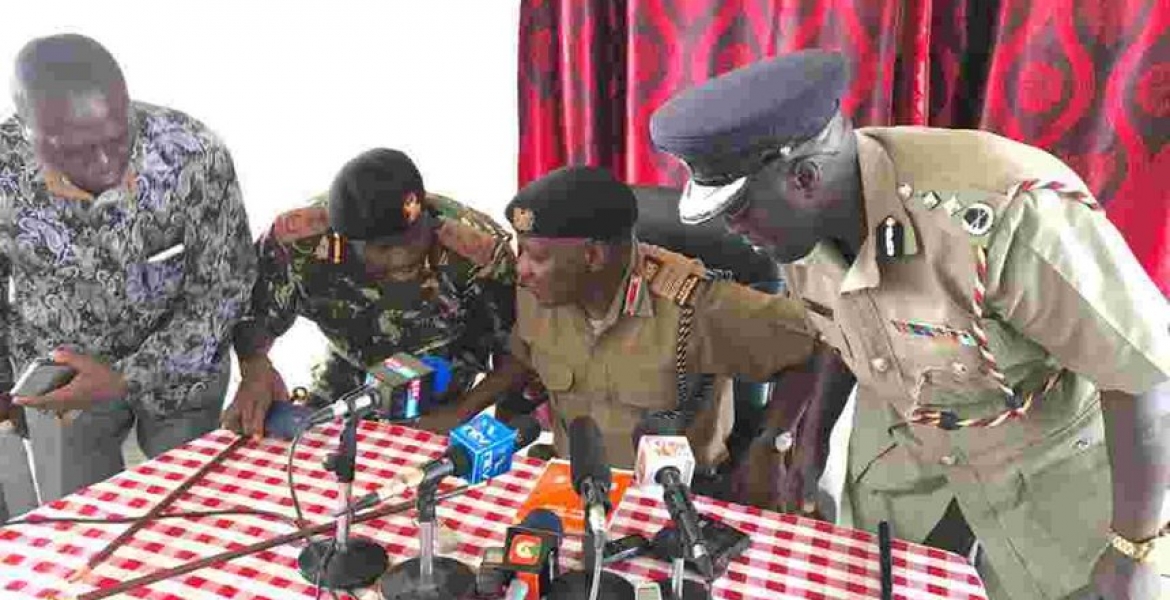 Coast region Coordinator says that police are hunting Mombasa governor Hassan Joho's brother, Abu Joho for allegedly sponsoring chaos in Mombasa.
Regional Coordinator Nelson Marwa alleged that the tycoon has been planning mayhem witnessed in various parts of Mombasa using other people's phone number.
"He is not using his number. He uses youth's and pays them Sh1,000," Marwa alleged during a press conference on Saturday.
"They walk around with tinted cars changing them 10 times daily," he said.
Abu, however dismissed Marwa claims and accused Marwa of political witch hunt.
"That is nonsense and cannot comment further," he said.
Marwa said Abu was equalling himself to God. "Shame on you," he said adding that no one can take God's space. This in reference to Abu's nickname "Alpha".
The regional coordinator assured that the government has upscaled its surveillance ahead of Tuesday's general elections.
"All security and vital installation like polling stations are under tight security. Any striker will be gunned down," he said.
He further said that the dusk till dawn curfew imposed on Tana River and Lamu will go on until Al Shabaab militants are flushed out of the region.
"It will go on until al Shabaab are eliminated," he said.