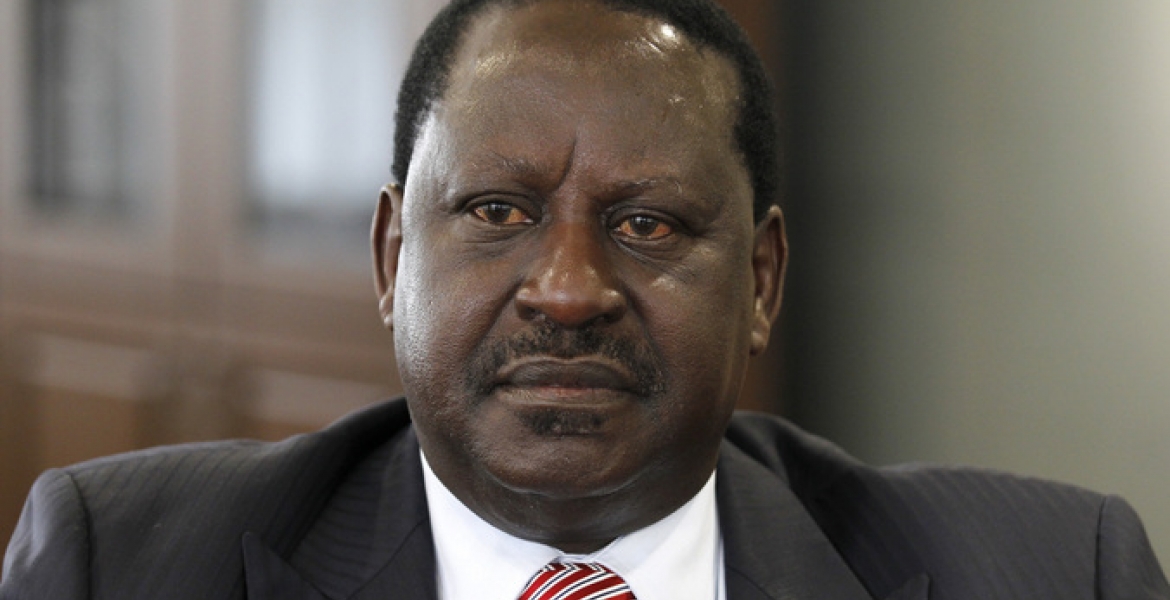 National Super Alliance (NASA) presidential flag bearer Raila Odinga has dismissed claims by his rival in the Jubilee that he is too old to lead Kenya as the President.
The former Prime Minister told President Uhuru Kenyatta to prepare relinquishing power when he defeats him in the next month's elections, saying that he is not old to lead and cited that first Kenyan President, Jomo Kenyatta was older than him when he took over power.
"Kenya's founding father, the late Mzee Jomo Kenyatta, took over the leadership at a time when he was five years older than me." "He went on to rule for 15 years," Raila, 72, said, "It is the brain and not age that determines if one is capable of ruling or not." he added.
Speaking in Kericho County on Thursday, the Orange Democratic Movement (ODM) party leader called on residents to vote out Jubilee administration, saying that they had messed the country's economy.
He said: "Kenyans have endured five years of hardship and collapse of the economy due to Uhuru's bad governance... Right from the Coast, Western, Northern to South, every voter in this country has expressed dissatisfaction with Jubilee leadership."
"All they (citizens) are waiting is to elect NASA and send Jubilee government home," the ODM leader said.
"We will lower prices of essential commodities like maize flour, milk and bus fare. The high cost had made life miserable for the common man," he added.
On his side, NASA presidential running mate Kalonzo Musyoka said that all indication is that Jubilee will be going home after the August polls.
"The big shift of Jubilee supporters to NASA in both North and South Rift, which is deputy president home turf, is an indication that Jubilee should prepare to go home after August 8," Kalonzo said.