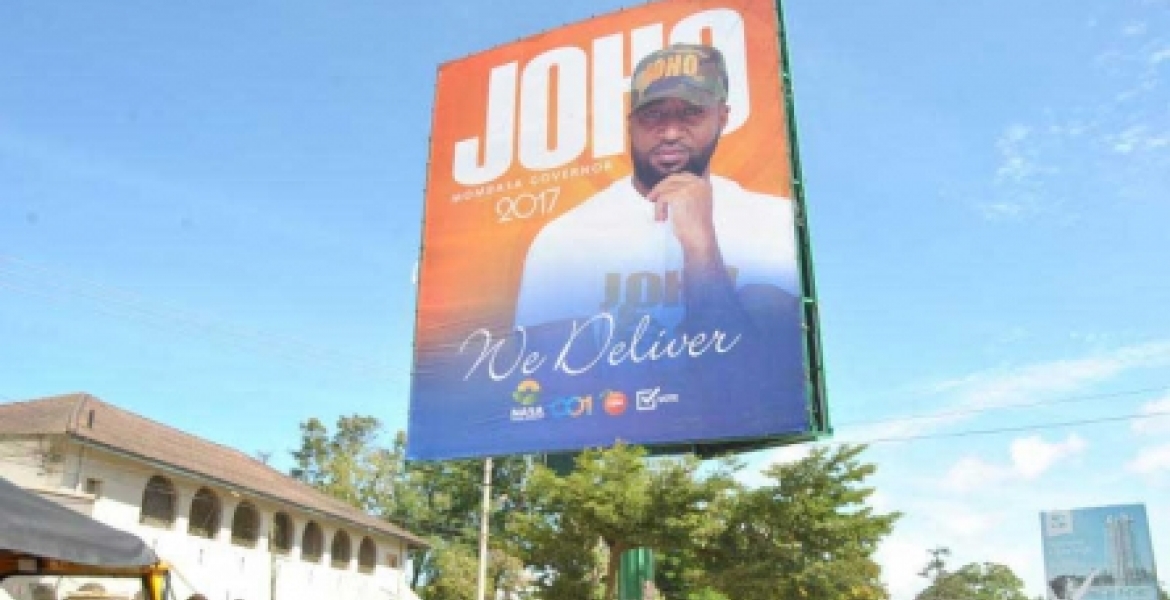 Mombasa Governor Ali Hassan Joho has bowed to pressure from his rival in the Mombasa governor race and announced that he has 'donated' his billboard sites to his opponents, who have been on his neck accusing him of using underhand tactics to block them from erecting billboards in the city.
Joho's running mate William Kingi, while announcing the decision said that billboards don't vote, adding that his boss will trounce his opponents even without the billboards because his track record speaks for itself.
"Voters' decisions are not pegged on the number of billboards one has," he said. "We can't be held responsible for someone who did not prepare in advance," he added.
This comes just a day after Coast Region Commissioner Nelson Marwa warned Joho over the matter and told all candidates to erect billboards whenever they want.
Mombasa Senator Hassan Omar (Wiper), Nyali MP Hezron Awiti and Jubilee's Suleiman Shahbal, all who are seeking to oust Joho from the Mombasa governor seat, accused him of threatening advertising firms that he would revoke their licenses, if they erected billboards for his opponents.
Kingi denied the allegations by the three aspirants, adding that they were dragging the name of Joho into the matter to portray him in bad light and gain political mileage.
The running mate said that the trio had sensed defeat after learning how popular Joho was.