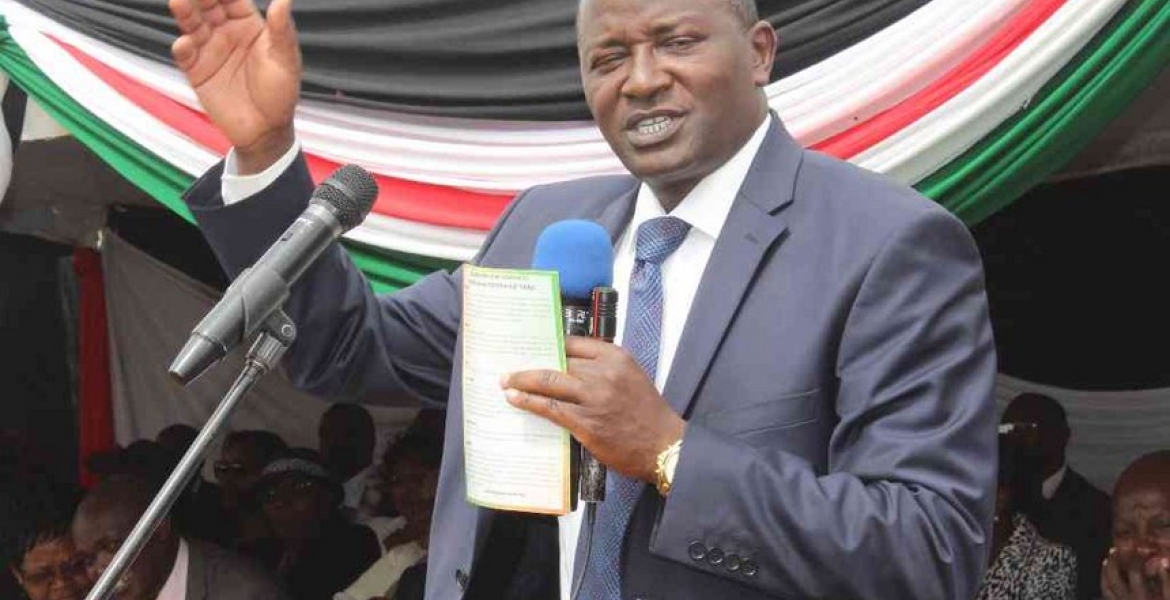 Kigumo MP Jamleck Kamau on Saturday announced he will not be participating in the repeat Jubilee Party nomination exercise for Murang'a governor. Kamau said he will instead campaign for President Uluru's re-election.
The new move comes a day after the Political Parties Appeals Tribune ruled that the nomination for governor be held afresh in the county within 96 hours effective Friday, following a successful petition by Kamau on the outcome of the April nomination exercise. In his petition, Kamau had cited massive irregularities and rigging in the nomination process last month, which saw him lose to incumbent governor Mwangi wa Iria.
Speaking to journalists in Nairobi on Saturday, Kamau said he felt vindicated by the ruling of the Appeal Tribunal, but said a repeat of the nomination exercise might not lead to a different outcome.
"Despite the tribunal ruling, I am happy that the court vindicated me. However, I will not be part of a repeat nominations," Jamleck said.
He maintains that he won the nomination but that the irregularities led to his rival being declared the winner, but rather than run as an independent candidate in the August general elections, he will focus his energy in getting President Uhuru re-elected.
"I will also not be in the ballot in August, What matters is that the people of Murang'a know that despite voting for me, there was rigging.. the party can freely give the nomination certificate to anyone they wish… the presidential campaigns is the bigger push for us as Jubilee Party members"
"I am staying and putting it on record that I won the Murang'a county Jubilee Party nominations," added Kamau.