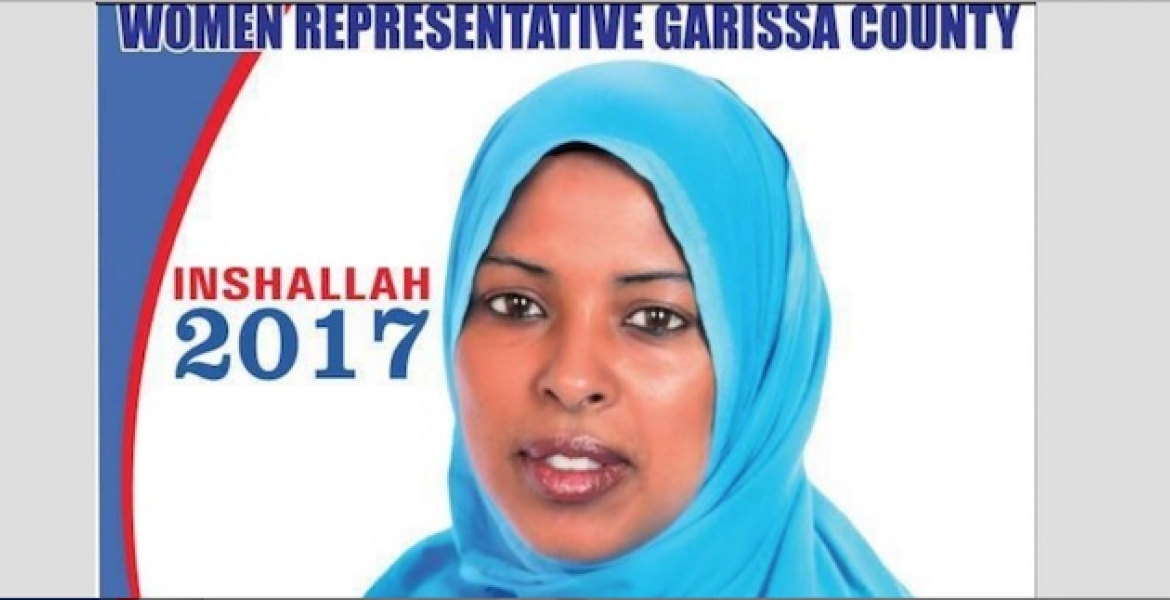 Garissa Women Representative Shukran Hussein Gure shocked her constituents on Friday when she informed them that she will not be seeking re-election, but will instead return to the United States where she is a citizen and left in 2012 to contest the seat.
Gure, who has represented Garissa as the Women's Rep since 2013 on a Wiper ticket, says after must soul-searching and wanting to do what is best for her family, she decided the United States offers a more promising future for her and her family at this time. 
"FAMILY FIRST: After much prayer and soul searching, I have reluctantly decided to step down from the Garissa Women Representative race 2017. This is not easy for me. I did not get to this point lightly. Rather, it has been a matter of intense examination of my family, and my citizenship, while listening to many thoughtful voices in the process," Gure posted on her Facebook page in announcing her decision.
An emergency meeting called by her clan elders in Garissa on Friday to persuade her to re-think her decision did not bear fruit, with Gure posting this on Saturday morning:
"I AM AMERICAN & MY DECISION IS FINAL. Last night, an emergency meeting was called by my clan elders in Garissa to discuss my decision of me going back to the place i pledged my allegiance to; THE UNITED STATES OF AMERICA. The place where my children know as home and a country that has a promising future to my family. However, my decision is final, I have a family that really needs me and so I choose to listen to the voice of truth.
I understand the deep implications this has to the electorate and all everyone who depends on me financially, but I believe in family. Let's take care of our families first, then we can take care of other people even better. "
Gure lived in Minneapolis, Minnesota and run a business in the healthcare industry prior to leaving for Kenya to run for the Women's Representative seat.