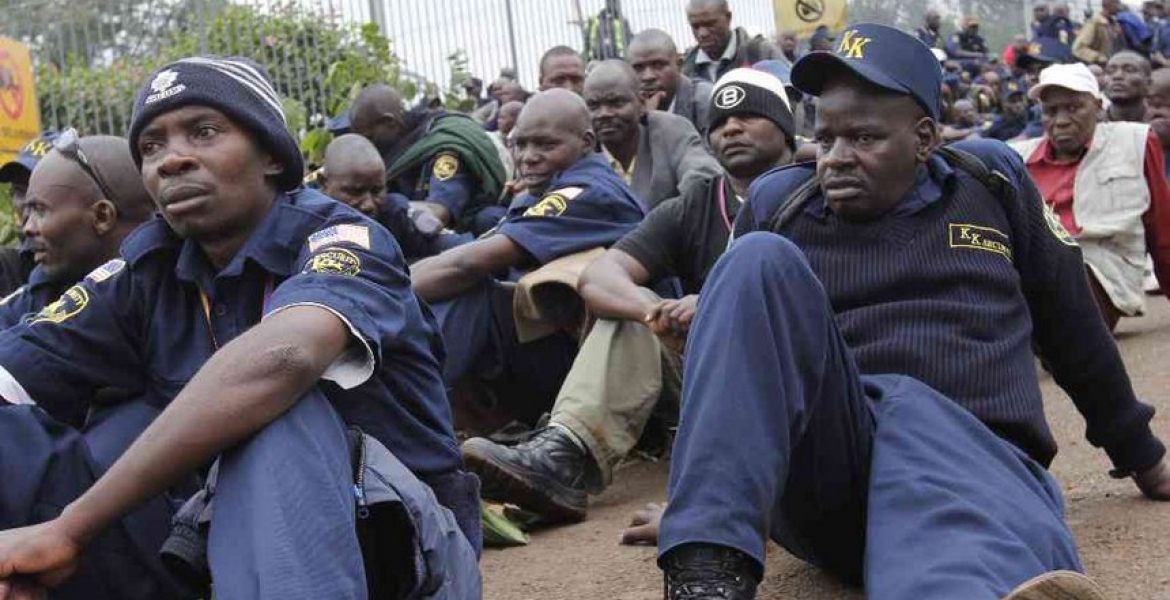 KK Security guards deployed at the United States Embassy in Nairobi on Thursday took to the streets over what they termed as poor pay.
The guards claimed that they remained poor despite the high cost of living in the country and their salaries could not cater for their living.
The 200 guards who work overnight refused to leave the work place demanding to be addressed by the firm's East Africa Managing Director Nick Arnold .
The guards who spoke to Capital FM News, said that they wanted an increment to their wages from current basic salary of Sh17,000 to Sh38,000.
They claimed that their salaries had not been reviewed for more than a decade.
They were carrying placards indicating that they would not resume work until their salary was reviewed.