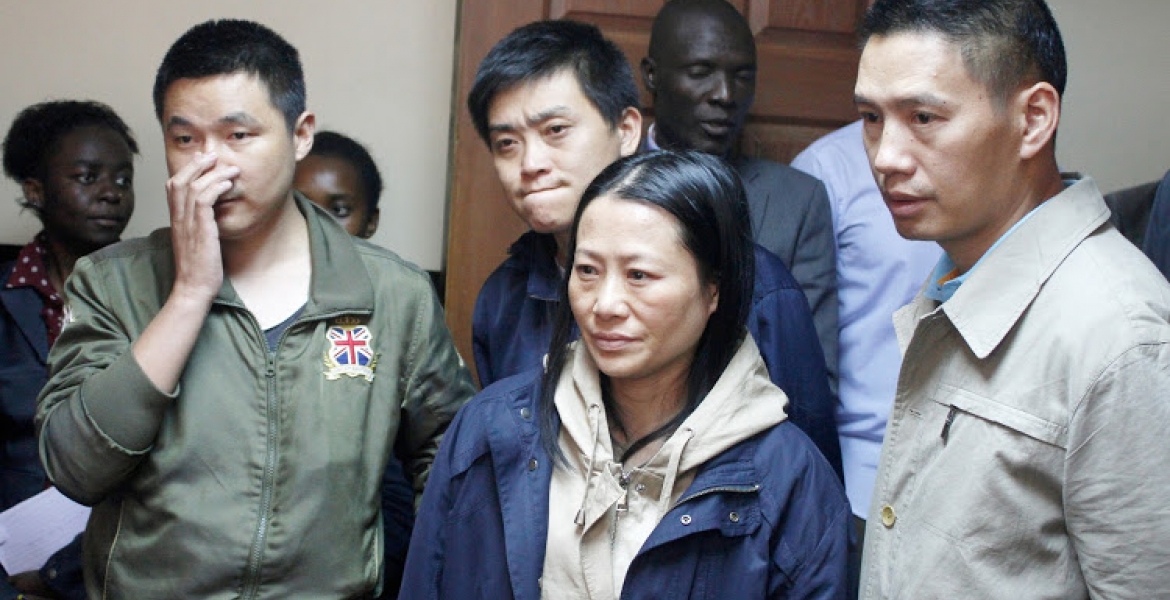 Four Chinese nationals accused of caning Kenyan workers at a Nairobi restaurant have finally been deported back to their country.
On Wednesday, a Nairobi court issued orders for the repatriation of the four who were facing charges of causing actual bodily harm. 
The foreigners had been detained for 15 days to allow the police complete investigations into the matter but High Court Justice Luka Kimaru on Wednesday approved their application for deportation.
As a result, detectives from the Directorate of Criminal Investigations (DCI) handed the four to immigration officers for removal. They are Deng Hailan, Chang Yueping, Ou Qiang and Yu Ling.
The flight carrying the four left the Jomo Kenyatta International Airport (JKIA) at 8:30 am on Thursday, the DCI confirmed.
In an application, their lawyer told the court that his clients were ready to be deported because they were suffering in detention.
The four were arrested on February 9th after DCI sleuths raided Chez Wou Restaurant in Kileleshwa, Nairobi. The raid came hours after a video showing Hailan whipping a Kenyan waiter went viral on social media.
Hailan, who worked as a chef at the restaurant, was also found without a valid work permit. Yueping and Qiang, both chefs, were holding expired visas while Yu Ling, a cashier, did not have a work permit and was holding a visitor's visa.