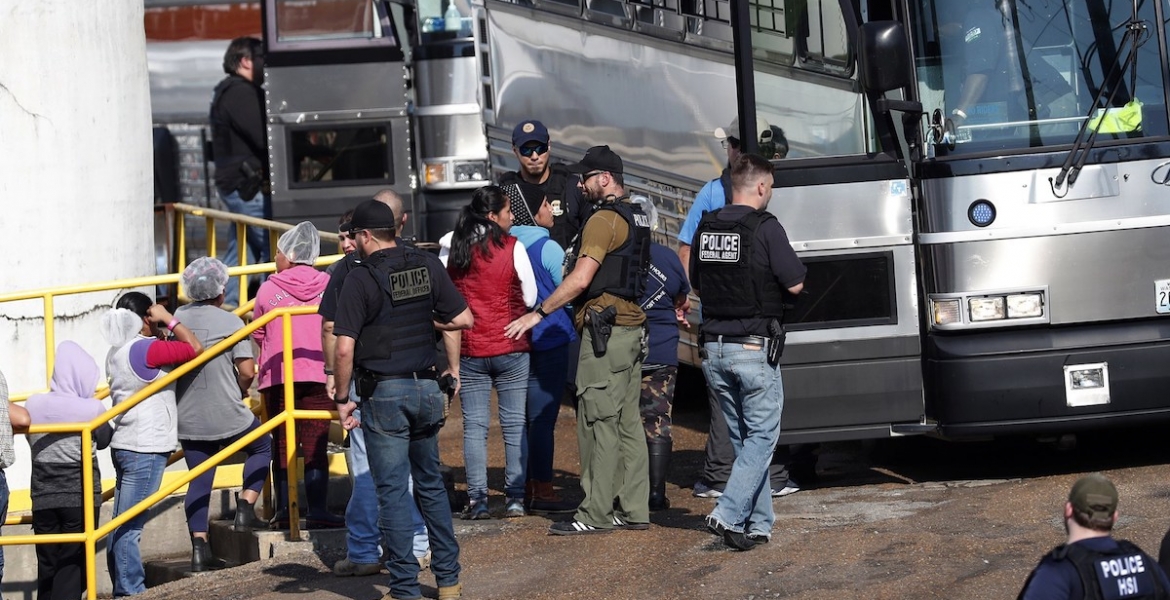 US immigration officials on Wednesday raided seven food processing plants, arresting 680 mostly Latino workers on immigration violations.
The Wednesday operation was termed the largest workplace sting in over a decade.  
About 600 Immigration and Customs Enforcement (ICE) agents surrounded several food processing plants to prevent from escaping. They then asked for identification from all workers at the plants, and those suspected to be in the US illegally were arrested and told to deposit their personal belongings in plastic bags. They were then loaded onto several buses and taken to a military hanger for processing.
Among the companies raided include Koch Foods Inc, one of the largest producers of poultry in the US with over 13,000 employees and $3.2 billion in annual revenue, as well as Peco Foods Inc, which is the eight-largest producer of poultry in the US.