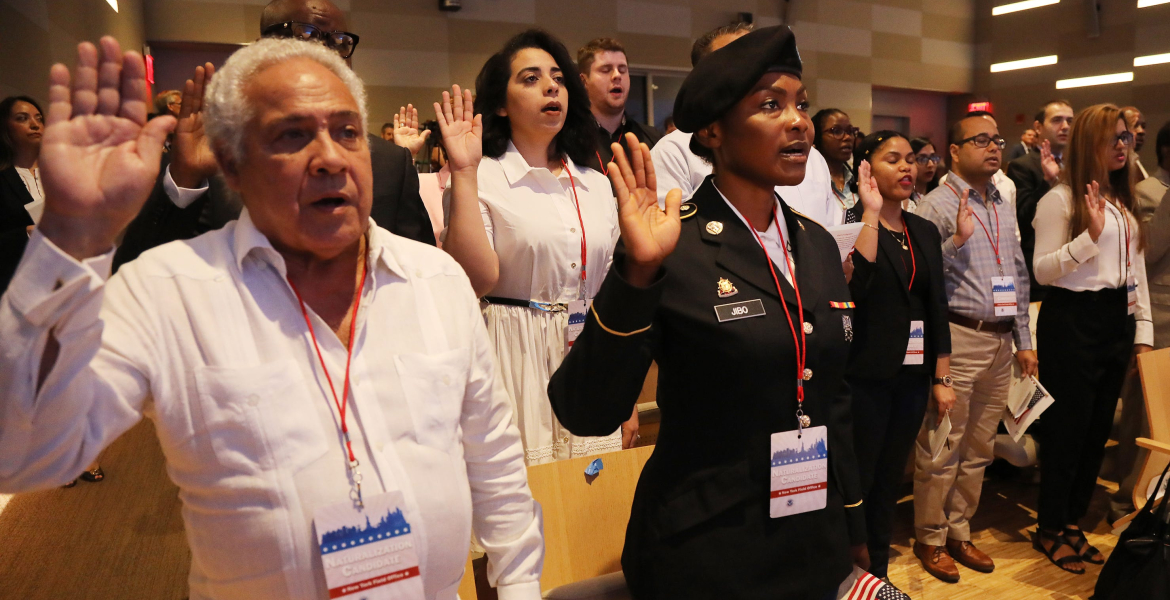 Almost 7,500 individuals will become US citizens between July 1st and July 5th at 110 naturalization ceremonies planned across the country, as the country celebrates its 243rd year of Independence.
The United States Citizenship and Immigration Services (USCIS) says it marks Independence Day with such naturalization ceremonies each year.
"It is an honor for me to welcome these new United States citizens as we celebrate the 243rd birthday of our nation," Acting USCIS Director Ken Cuccinelli said yesterday at one such events at the site of the twin towers in Manhattan.