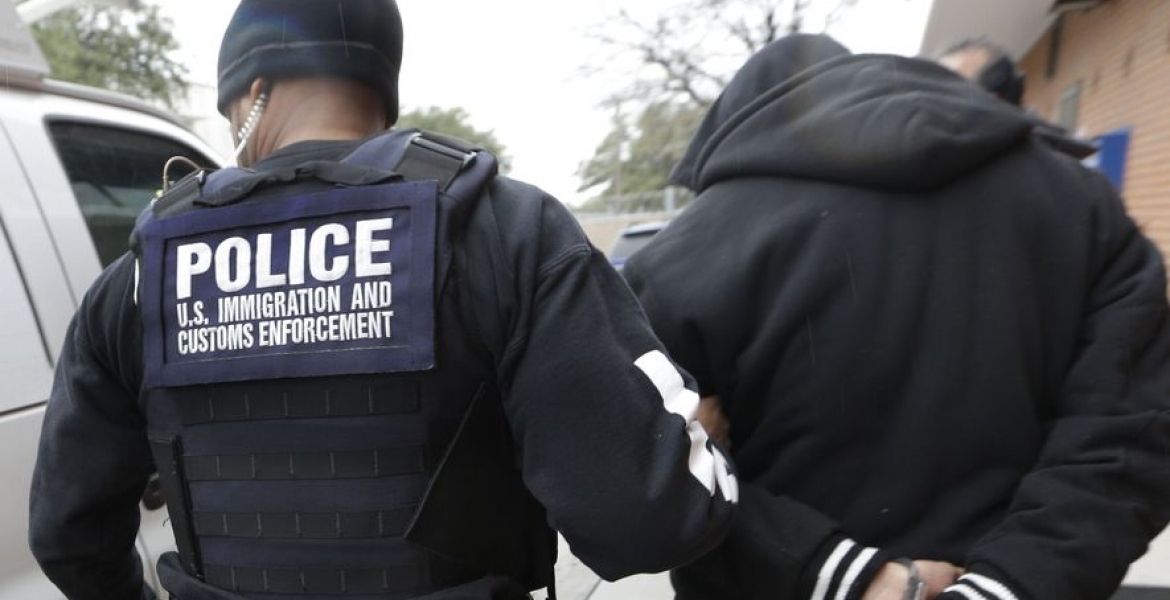 File/Photo
Immigration and Customs Enforcement (ICE) officers detained about eight people in the Long Reach area of Columbia, Maryland Wednesday morning.
Area residents told The Baltimore Sun that they saw officials wearing black ICE shirts and in unmarked cards stopping people at an Exxon gas station off Tamar Drive in the Long Reach area.
Jimmy Johnson said he had stopped by the gas station, which is frequented by Latino construction workers, to get a cup of coffee, on his way to work when he noticed the agent. He said he saw them ask for people in a pickup truck for their IDs - some of these people were let go while others were detained. "They were stopping people for no reason," said Johnson.
Howard County Police Department later on Wednesday said the department had received a courtesy call in the morning that ICE would be in the Columbia area conducting a "criminal enforcement." "This was a courtesy call to advise our personnel that there may be some activity, which is standard operating procedure. It was not described as a 'raid,' but more specific criminal enforcement," Howard County Police Department spokeswoman Sherry Llewellyn said in a statement, adding that her department did not participate in the operation.
County Executive Calvin Ball also released a statement to ally fear among the immigrant community in the county. Ball said that the ICE operation was a standard criminal enforcement operation, and not a raid, and that the county "opposes the criminalization of undocumented people and our priority continues to be the safety and security of everyone in our community."
"I want to be clear, Howard County Police do not and will not assist ICE in the enforcement of civil violations of federal immigration laws. Officers in Howard County do not ask residents about their immigration status, nor do they contact ICE if they learn of a civil violation of federal immigration laws," added Ball, a Democrat.