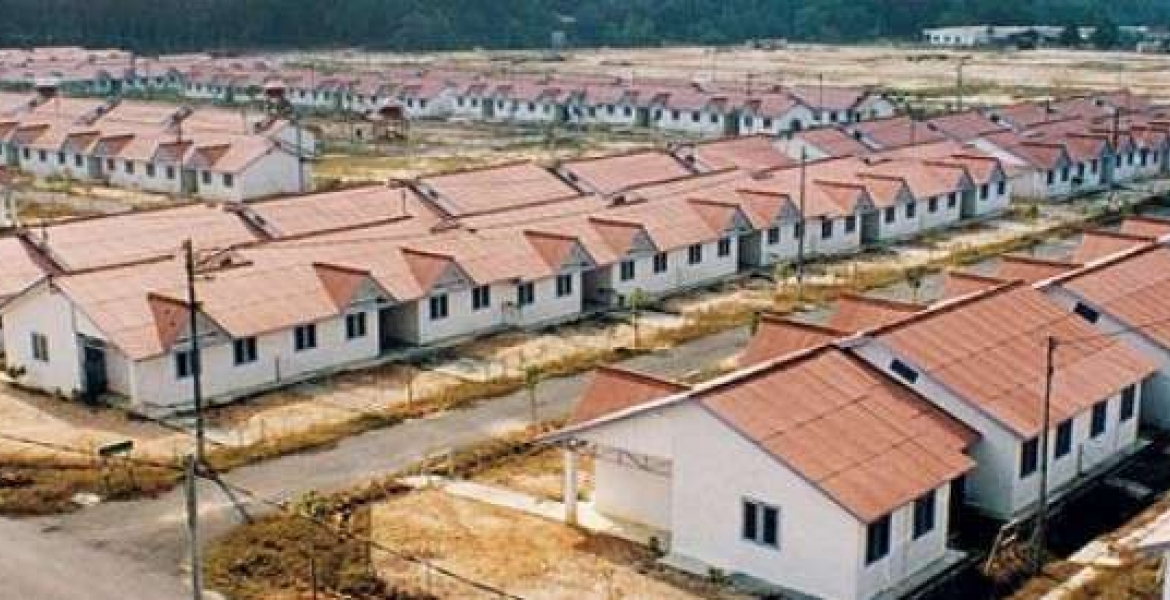 More than 100,000 Kenyans have so far registered online for President Kenyatta's low-cost houses program.
Principal Secretary for Housing and Urban Development Charles Hinga says the number of Kenyans registering for the program on the Boma Yangu portal has increased in the past few weeks. 
PS Hinga says the sharp increase in the number of registrations is as a result of increased awareness of the Affordable Housing Program.
"The houses are not free but are being offered at a much lower rate than the market rates. As Government, we are working towards ensuring the construction, completion, and handover of these houses is expedited so we can give our people a sense of ownership, promote social equity and improve access to our urban cities," Hinga says.
Kenyans who are above 18 years can register for the cheap houses on the Boma Yangu portal or seek help from Huduma Centres across the country.
The registration process is free and aims at collecting data to be used for planning and allocation of the housing units under the project.
Data captured on the portal include; employment status, household information and details of where registered users prefer living.
The information will help the government to decide where the houses will be developed.
Under the ambitious project, President Kenyatta's administration targets to set up more than 500,000 housing units across the country by 2022.
Under the program, one bedroom houses will go for Sh1 million, Sh2 million for two bedrooms and Sh3 million for three bedroomed units.
Homeowners under the program will be given a 25-year grace period to clear their balances, inclusive of affordable interests' rates ranging between three and seven percent.
"Further to ensure affordability is attained, a system has been worked out so that the monthly contributions will be on a fixed rate over the life of the financing," says Hinga.