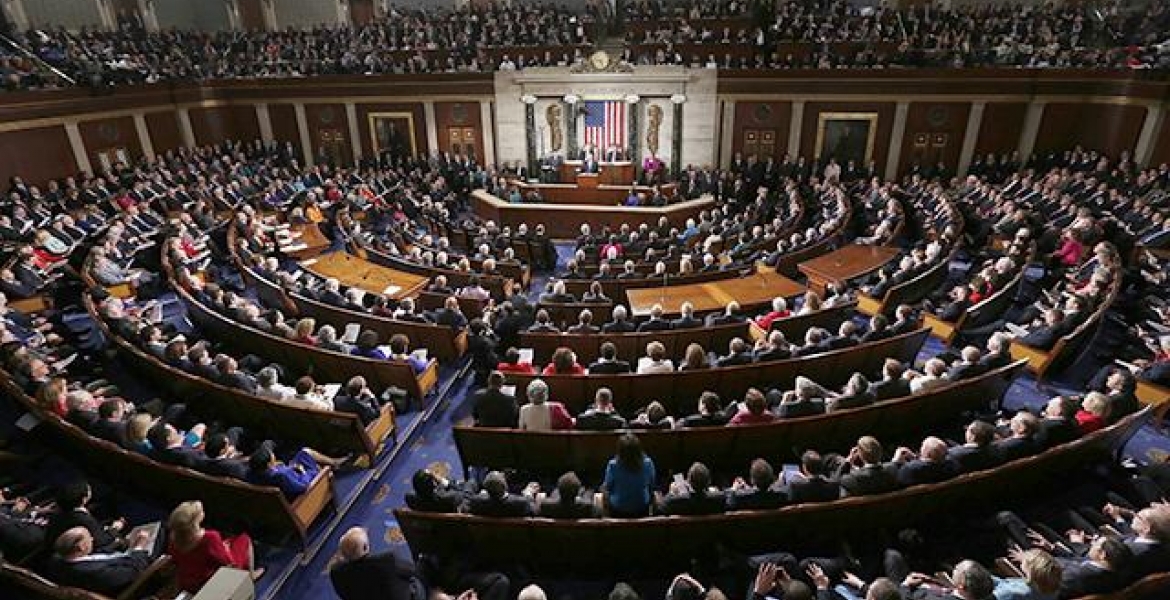 Democrats in the US House of Representatives on Tuesday introduced a bill that would provide permanent residency/green cards to millions of immigrants.
House bill H.R. 6 seeks to provide under the Deferred Action for Childhood Arrivals (DACA), Temporary Protected Status (TPS), and Deferred Enforced Departure (DED) with permanent residency and a pathway to citizenship.
H.R. 6, also title Dream and Promise Act, is sponsored by three members of Congress; Rep. Lucille Roybal-Allard (CA), Rep. Nydia Velazquez (NY), and Rep. Yvette Clarke (NY).
House Speaker Nancy Pelosi has endorsed the bill, tweeting this on Tuesday: "It's time to #PotectTheDream for America's brave Dreamers & recipients of TPS & DED by passing #HR6, the Dream & Promise Act."
DACA protects immigrants (DREAMers) brought illegally into the US from deportation, while TPS gives temporary protection from deportation to nationals of countries that the Department of Homeland Security has determined to be unsafe after natural disasters or armed conflict. It currently includes nationalities of these 10 countries; El Salvador, Haiti, Honduras, Nepal, Nicaragua, Somalia, Sudan, South Sudan, Syria, and Yemen. DED on the other hand currently only offers protection to Liberian citizens.
The Dream and Promise Act, if passed into law, would give TPS and DED immigrants in immediate pathway to a green card, by first giving recipients conditional permanent resident status for 10 years.  Those who got a degree  from a recognized university (or completed two years in good standing of a bachelor's or technical program), served for two years in the military, or worked for three years would be eligible to apply for permanent residency immediately.
It is estimated that H.R. 6 would grant about 2.5 million immigrants with a pathway to permanent residency and eventually to citizenship if passed into law. While the bill could pass in the Democrat-controlled House of Representatives, it is unlikely that the Senate - currently controlled by Republicans - would take up the bill in its current form. President Donald Trump, who has threatened to end the DACA and TPS programs as well as limit immigration to the US in general, would also almost certainly not sign the bill.