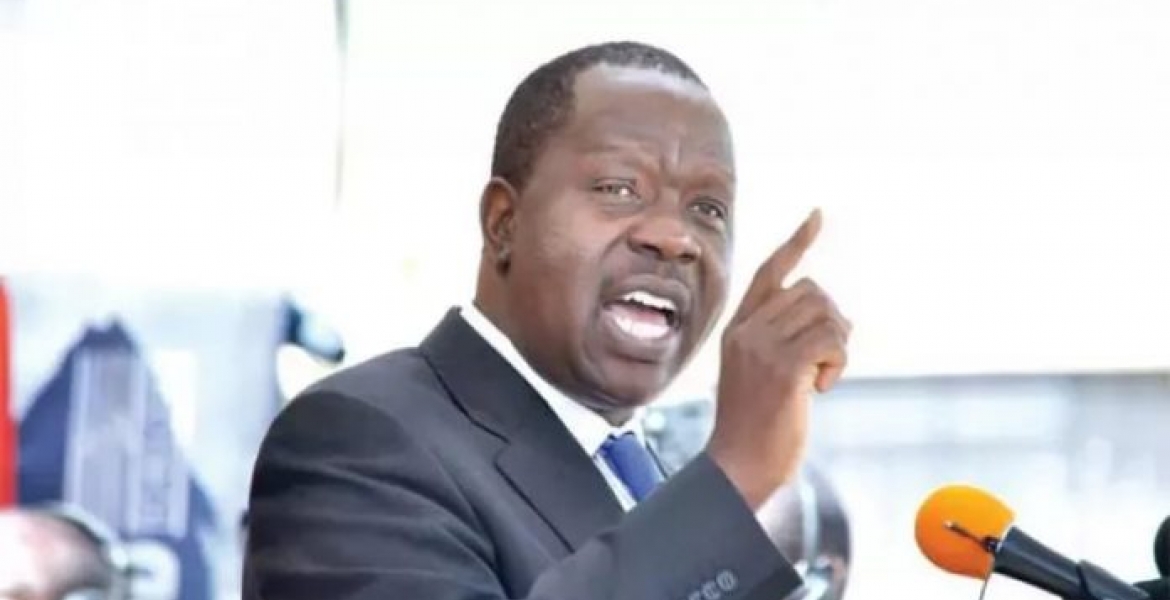 Interior Cabinet Secretary Fred Matiang'i maintains that the crackdown on illegal and undocumented immigrants will continue across the country.
Speaking during a meeting with security heads at Kenya School of Government in Nairobi, Matiang'i defended the operation, stating that it is being carried out in accordance with international standards.
Matiang'i blamed the increase of drug and human trafficking to illegal immigrants, saying the crackdown will continue until the country is free and safe.
Last month, Matiang'i gave the Immigration Department until the end of November to kick out all illegal foreigners from the country.
 "[In the] next three months, till the end of November, we have to completely get rid of people without valid work permits or passports," Matiang'i said.
He further said the government will seal all loopholes the immigrants have been exploiting to extend their stay in the country.
"There are immigrants who come on tourist visas but dodge their way to stay here [upon expiry of their documents]. We believe before they came to our country, they came from somewhere they called home. They must go back there," he declared..
"Those claiming to be married to Kenyans must produce legal marriage certificates," he added.