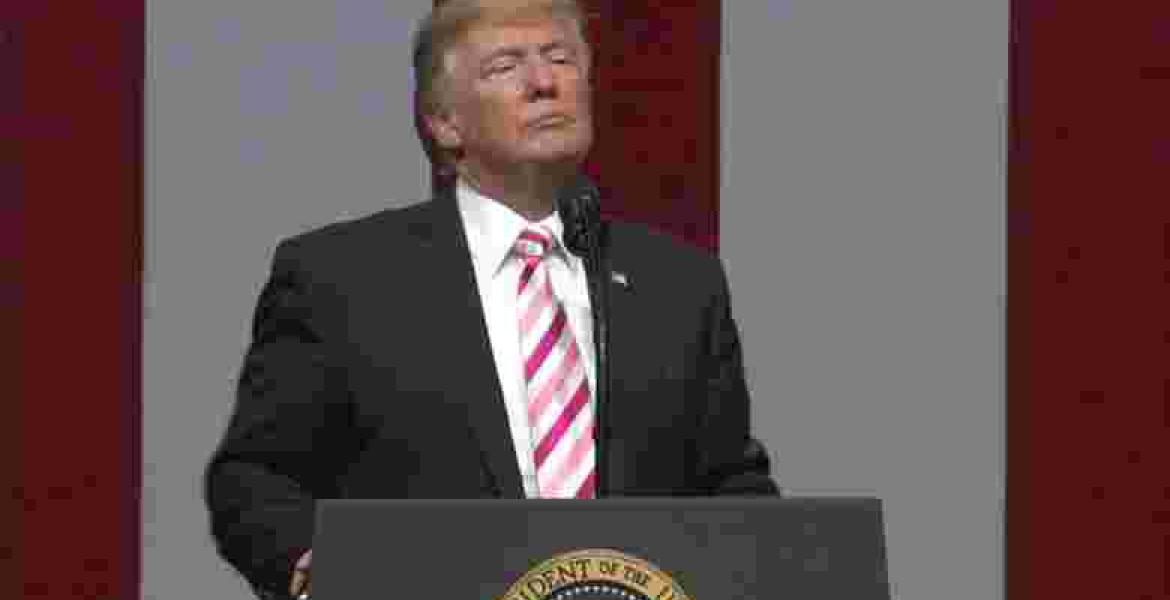 US President Donald Trump has slapped a new travel ban on eight countries, citing poor security and failure to cooperate with US authorities.
North Korea, Venezuela and Chad are among a list of eight countries whose citizens will not be allowed to travel to the US after the new restriction.
Trump announced the fresh travel restrictions to replace an expiring measure that saw him face political and legal battles over what critics termed as efforts to ban Muslims from entry into the country since he took office in January.
"Making America Safe is my number one priority. We will not admit those into our country we cannot safely vet," Trump said in a tweet.
Sudan, one of the six majority-Muslim states on the original travel restriction, was, however omitted from the new list.
Under the fresh ban, eight nations now have complete or partial blocks on travel to the United States. North Korea and Chad will face full bans, while restrictions on Venezuela were limited to officials from a long list of government agencies and their families.
Iran, Libya, Somalia, Syria and Yemen are other countries named in the bas issued on Sunday.
In a presidential order, the US president noted that the action was taken to force the countries to improve procedures for identifying their citizens and sharing information with the United States.
In also said the list was created to "advance foreign policy, national security and counter-terrorism objectives."
"These restrictions are both vital to national security and conditions-based, not time-based," a senior administration official said, noting that countries can be struck off from the list if they conform to US traveler vetting standards.
US government officials said the addition of North Korea and Venezuela indicated that the measure was set on the basis of security and was not a "Muslim ban," as detractors have argued.
"Religion, or the religious origin of individuals or nations, was not a factor," a senior government official told AFP.
"The inclusion of those countries, Venezuela and North Korea, was about the fact that those governments are simply not compliant with our basic security requirements."
Chad was named the list even though the Trump's ban called it "an important and valuable counterterrorism partner."
"Chad does not adequately share public-safety and terrorism-related information," it said.
Officials said North Korea, which locked in a dangerous battles with Washington over its nuclear weapons program, was added because Pyongyang "does not cooperate with the United States government in any respect."
Venezuela was named due to its political and economic crisis as a results of its embattled, increasingly oppressive regime.