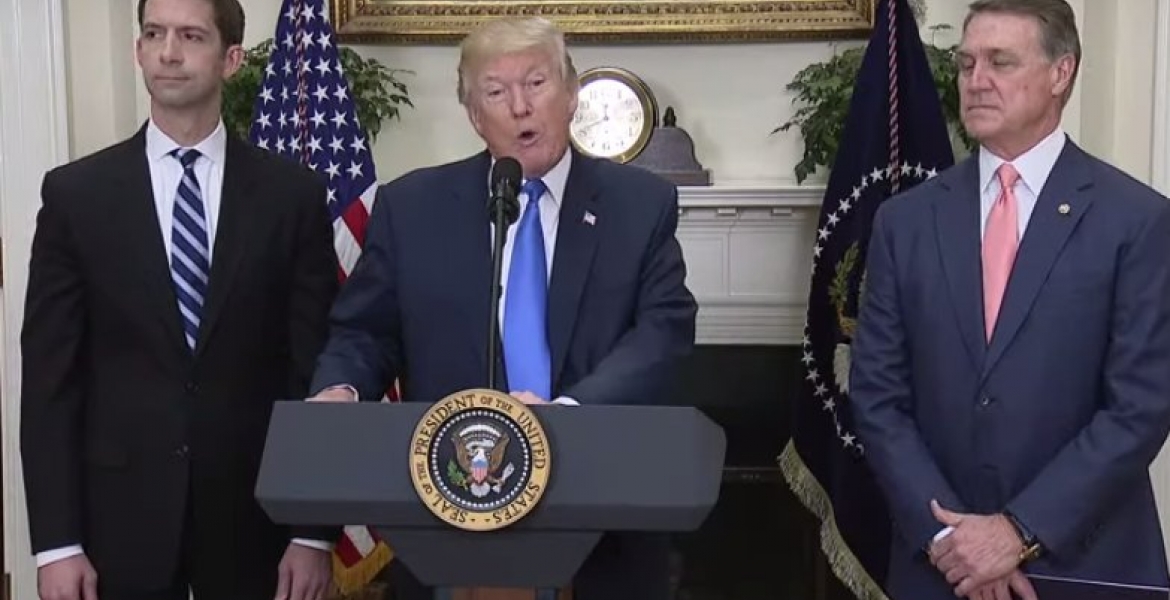 US President Donald Trump unveils the RAISE Act at the White House on Wednesday, accompanied by (left) Republican senators Tom Cotton (AR) and David Perdue (GA)
The US Diversity Immigration Visa program, popularly known as the Green Card Lottery could be in jeopardy after President Donald Trump unveiled the RAISE Act, which if enacted into law will scrap the Green Card lottery system.
In a White House event on Wednesday, President Trump said RAISE Act will transform the immigration system into a merit-based point system, which will ensure that only skilled immigration who will assimilate into American values, speak English, pay taxes and contribute to the American economy will be granted permanent residency.
The RAISE Act "would represent the most significant reform to our immigration system in half a century," the president said on Wednesday. He was accompanied by two Republican senators, Tom Cotton of Arkansas and David Perdue of Georgia, who both drafted the bill.
Among the provisions of the RAISE Act will be to do away with the Diversity Visa system, which allocates 50,000 green cards to citizens of various countries each year. Kenya is among the countries that participates on the Diversity Visa program.
For the bill to become law, it will have to pass in both the House and the Senate, where it is expected to face stiff opposition.