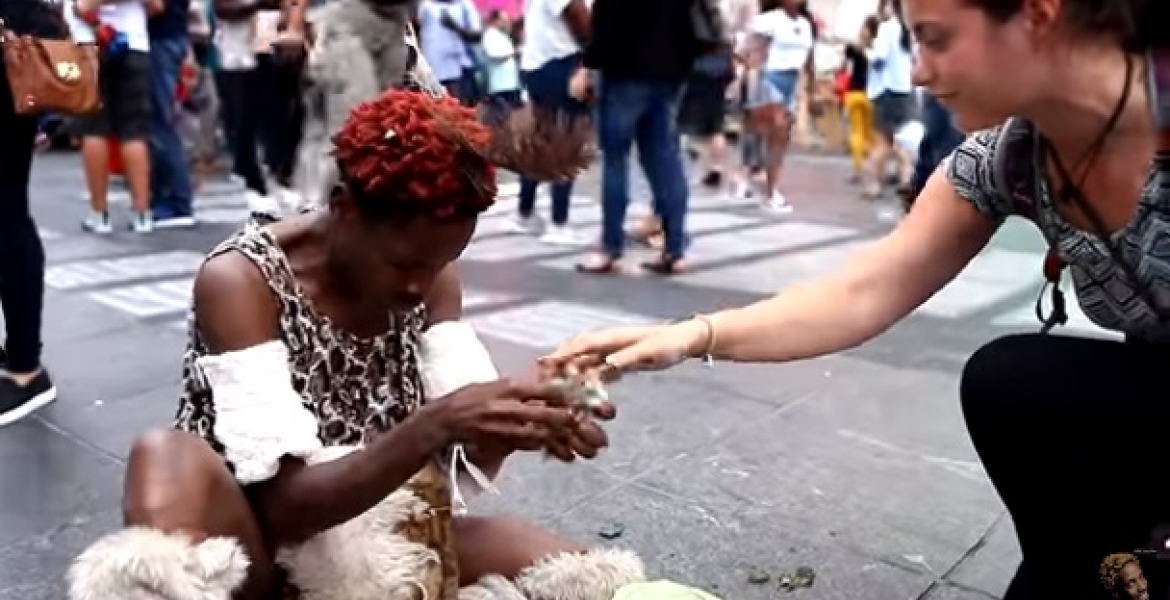 Kenyan comedian Eric Omondi says he made a lot of money from selling fake medicine while posing as an African witchdoctor in the United States in August.
A video of the comedian at New York's Times Square dressed in regalia resembling those worn by medicine men surfaced online at the time. 
The entertainer says he carried popular African vegetables including cabbages and kales and tens of Americans quickly gathered around him to watch him do his 'things.'
Omondi says all this time he was speaking in Swahili and sold his 'medicine' at $20 per head, raking in several dollars at the end of his performance.
"I went to New York City and disguised as a witchdoctor, a traditional African medicine man. Now what they do is that they offer herbs that cure numerous problems."
"So I went into Times Square dressed traditionally with some cabbages, some kales, basically African vegetables and they were giving me money."
"First they came and they were wondering what's going on and so I was speaking in Swahili and I explained to them that this is actual African medicine and it only goes for 20 Dollars. After three minutes business was booming," narrates Omondi.