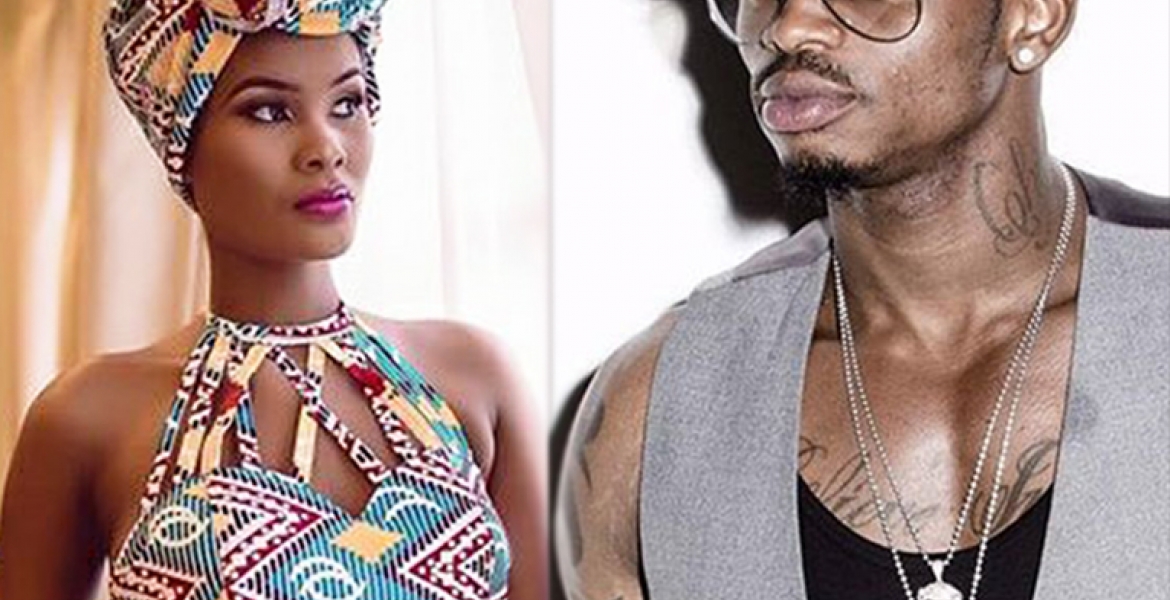 Tanzanian star singer Diamond Platnumz has accused socialite Hamisa Mobetto of visiting a witchdoctor in order to blind him into marrying her.
His claims come after audio clips of a woman reported to be Mobetto speaking to a witchdoctor went viral on social media. In an interview with his Wasafi TV station, Diamond said he can confirm that the voice of the lady in the leaked audio clips is that of the video vixen.
"If one can visit a witchdoctor to perform voodoo on me so that she gains full control over me, it shows that she's capable of eliminating my mother so that the houses and riches that I own remain in her custody," Diamond Platnumz told Wasafi TV.
"The voice notes are circulating extensively on social media. I also received them. I can confidently say that the woman in the witchdoctor's den is her [Hamisa].
"I confronted her, saying: 'This is you! It would be better you perform voodoo to better your business than doing it so that it facilitates my marriage to you. There are certain things people are saying about you [Hamisa] and your habit of skewing narratives to make my mother and sister look bad. My mum and sister have no issues with you. I know the people you are sending to insult my family; I have seen you sending them to hurl abuses at my mother and sister. You also sent them to go and insult Zamaradi. What you are doing, is not good!'"
A few weeks ago, Mobetto said she had rejected many marriage proposals with hope that Diamond would seek her hand in marriage. Mobetto and Diamond have a son together, Prince Dylan Dangote, now one-year-old.
"I am ready to marry Diamond [should he express interest]. There are many men who have asked my hand in marriage. [I turned them down] because marriage, being a very serious institution, requires couples to ensure they have a chemistry between them for it to work. Diamond and I have a child together. I acknowledge that I have a daughter from a previous relationship," Mobetto told Tanzania's Global Publishers.
In June, the socialite announced on Instagram that she was five months pregnant with Diamond's child.
"Kuna habari zinazoenezwa na page za udaku kwambamimi ni mjamzito…. Just to clear the air around me… Of course I am 5 months pregnant…so no more rumors Baba wa mtoto wangu ni Diamond Platnumz aka Dee," she posted.