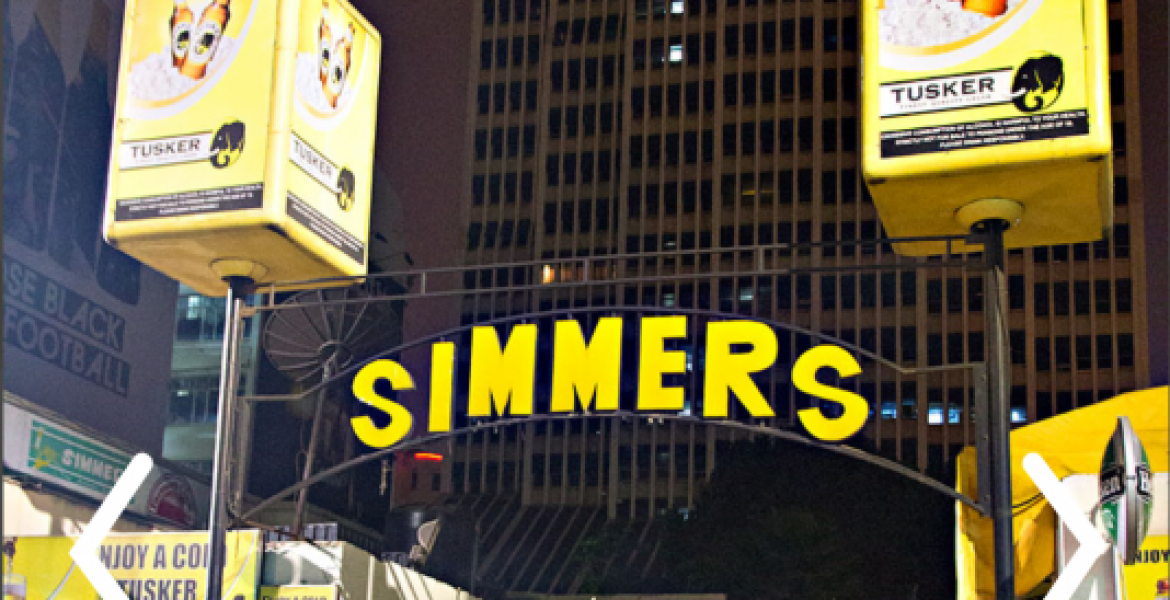 The demolition of a popular club located in the central business district has angered a section of Nairobi commercial sex workers.
Simmers Bar and Restaurant, situated at the junction of Kenyatta Avenue and Mundi Mbingu Street, was brought down on Saturday following a raid by police the previous night.
However, call girls, whose work relied on the existence of the popular joint, said the move will render them jobless.
Sisme, a commercial sex worker wrote on Twitter: This was the only place left for me to get some decent men. Where do we go now?"
Karigirl wrote: "We are tired of this discrimination (sic). We serve the high and mighty yet no one seems interested in ensuring our places of work are not interfered with."
On Friday night, police raided the entertainment joint and removed furniture and all items at the popular restaurant. On Saturday, the restaurant , which is located next to 680 Hotel, was flattened by bulldozers; bringing its operations to an end after decades of existence.
Kenyans on the social media were also not impressed by its closure.
"End of an era? Where else can one go to for the best Lingala music?" Wondered Kamaugm on Instagram.
"The way they do things in Kenya is very crude. Did they really have to use such force?" Asked Odhisjosh.
Njeri Osaak wrote on Facebook: "Ati Simmers ni hayati? Last stop from Theater, Ndombolo ya Solo and cold beer kwisha! Haha!"
Daily Nation reported that its demolition is linked to land ownership tussle, but the owner said he didn't understand what was happening.
"I do not know what is going on. I do not know why this is happening," the owner, former Kimilili Member of Parliament Suleiman Murunga said.
"The police have stormed here, and instead of being an arbiter they have come with orders that have not even been served on me. This is impunity!" he said.