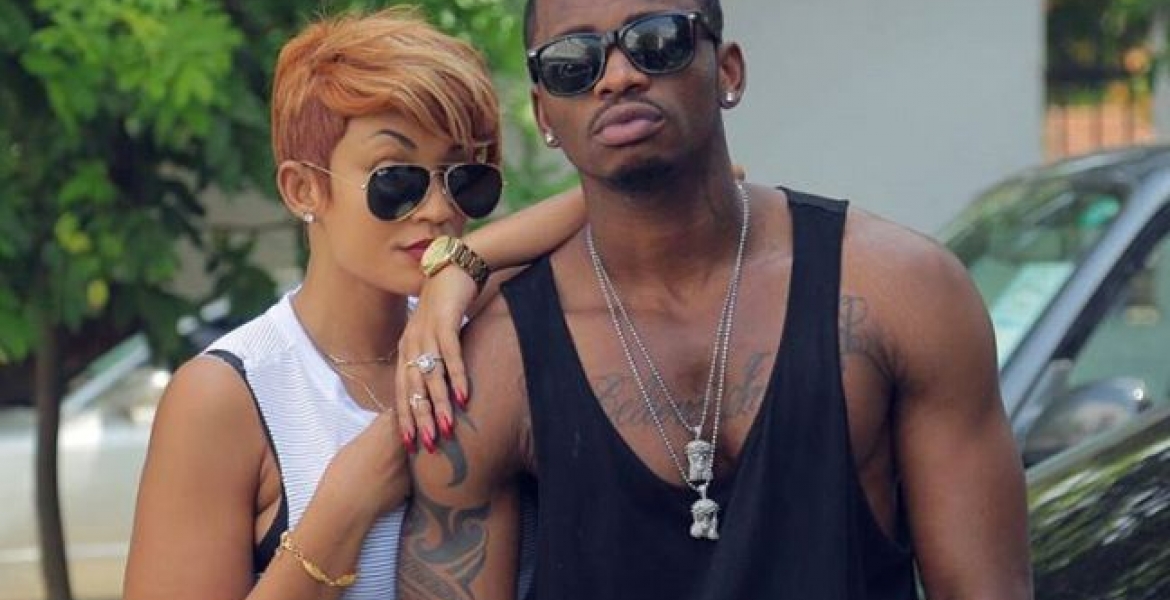 Ugandan socialite Zari Hassan has finally opened up on the one reason that made her end her love relationship with Tanzania Bongo Superstar Diamond Platnumz.
Speaking during an interview with BBC Swahili on Friday, Zari said that Diamond's ex-girlfriend, Wema Sepetu was the reason why she dumped the musician.
Zari said that Diamond's move to hug, get cozy and portray a 'romantic' closeness to Sepetu at WCB party organized by the singer in January, 2018 was the main reason for her decision.
"It is true Diamond and I have broken up. In other words, it (relationship) is done! I blocked him since videos showing him cozying up to his ex-girlfriend (Wema Sepetu), went viral online.
By the time I went on Instagram to break news about our split, we had not communicated for three weeks. I have decided to step on the side and let him do whatever he wishes to do," said Zari.
"Diamond and I were working on restoring normalcy to our relationship after he confessed to cheating on me with Hamisa Mobetto. And when I was in the process of trusting him, a video of him hugging and getting cordial with an ex-lover (Wema Sepetu) in public forum surfaces online. Such actions by Diamond were meant to disrespect me; to show disregard to me and my children. It was no just right," she added.
She further said that Diamond did not inform her about the videos and pictures of him and his ex-lover, and she only bumped into them when they went viral online.
"I did not ask him about them either because they were a non-issue to me. I had already made up my mind," said Zari.
Zari said she will not forgive the Sikomi hit-maker this time round: "The time he apologized for a wrong-doing was when he confessed to siring a child with that other woman (Mobetto) – that was in September, 2017. I forgave him. Following the recent happenings, even if he apologizes, I don't think I would forgive," said Zari Hassan.
She said the break-up has not negatively affected her life because "she was strong before meeting Diamond, and will remain strong even after breaking up with the singer". "I do a lot of things (business). First, you should know that even before meeting Diamond, I was making paid appearances at top entertainment spots; I was 'Zari The Bosslady' even before Diamond came into the picture. I will continue making appearances; I will emcee at shows… I will continue doing the same things," said Zari Hassan.
Taking to Instagram, Diamond explained that he invited Wema to his event because there was no secret affair between them. "Many people like it when parties fight; they enjoy engaging on threads which are baseless. You'd hear someone say: 'Diamond, I am your biggest fan, and I really appreciate the work you do. I was, however, appalled when you invited Wema to your function'.
In an Instagram post on Valentine's Day, Zari announced she had ended her relationship on the musician saying, "he cheats on me a lot".
She wrote: "Understand that this is very difficult for me to do. There have been multiple rumours; some with evidence floating around in all sorts of media in regards to Diamond's constant cheating; and sadly I have decided to end my relationship with Diamond, as my respect, integrity, dignity and well-being cannot be compromised."