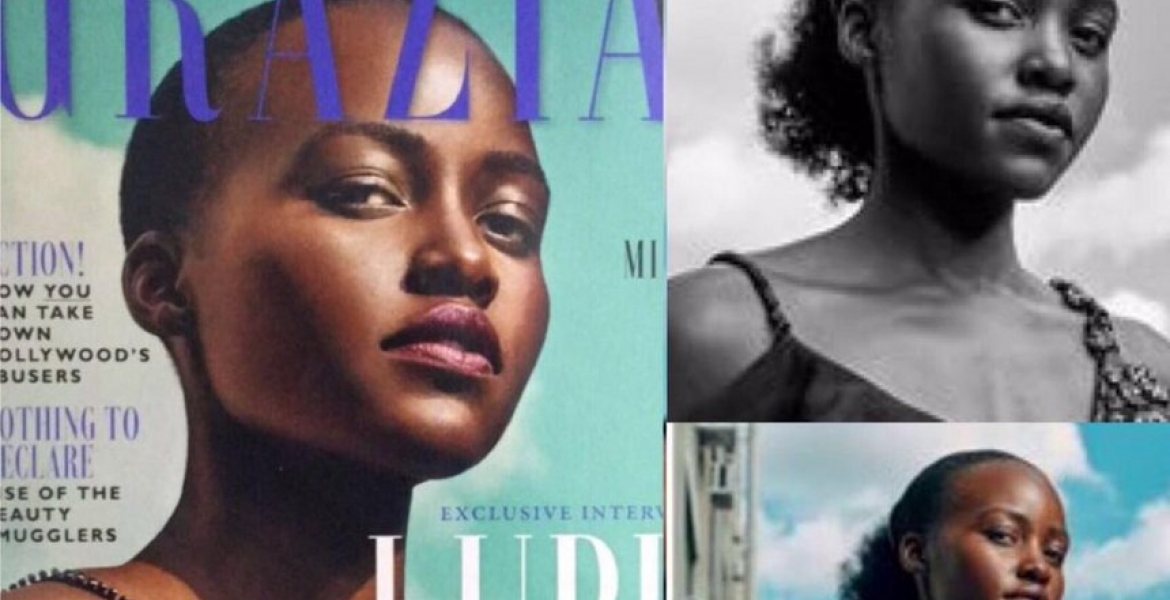 A UK magazine, Grazia Daily has issued an apology to Kenyan Hollywood actress Lupita Nyong'o over altered images of her hair featured on one of its publications.
Grazia Daily, however defended itself and clarified it did not ask the photographer to make any changes to the images of the "12 Years a Slave" actress.
"Grazia magazine would like to make it clear that at no point did they make any editorial requests to the photographer for Lupita Nyongo's hair to be altered in this week's cover, nor did we alter it ourselves" read part of the statement.
"But we apologize unreservedly for not upholding the highest of editorial standards in ensuring that we were aware of all alterations that had been made."
Lupita had on Friday lashed out at the magazine for "photoshopping" her looks to give her a "Eurocentric" look.
"Disappointed that @GraziaUK edited out & smoothed my hair to fit a more Eurocentric notion of what beautiful hair looks like," she tweeted.
She added: "I embrace my natural heritage and despite having grown up thinking light skin and straight, silky hair were the standards of beauty, I now know that my dark skin and kinky, coily hair are beautiful too."