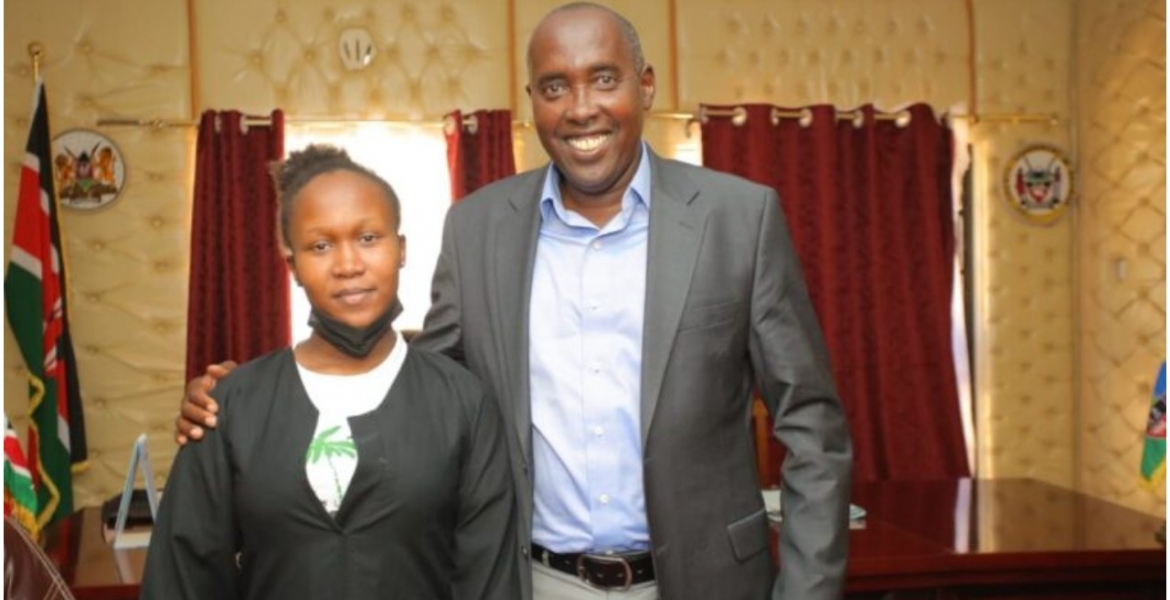 A family in Kajiado is celebrating the return of their daughter who was stuck in Abu Dhabi, the United Arab Emirates (UAE) for eight months after falling out with her employer.
23-year-old Lilian Rimanto flew back to the country on Thursday following an intervention of the Kajiado County government.
Rimanto traveled to the Gulf state in October 2020 in search of greener pastures and was employed as a domestic worker. After working for three months, her employer began mistreating her by overworking her and denying her food.
She says the employer turned hostile after she tripped and fell, thereby sustaining an injury. But the employer insisted she was feigning the injury.
This forced her to run away from the house but she could not secure another job or access health services as the cruel employer confiscated her passport and other documents.
"I contacted the embassy who tried to follow it up, but they faced challenges because the employers wanted me to reimburse the funds since they paid for all my travel needs," Rimanto said.
"I was illegally in their country and I could not secure another job. I would not go to the hospital because it is very strict there. You cannot access medical care if you lack necessary documents."
Kajiado Governor Joseph ole Lenku flew to UAE in person to rescue her.