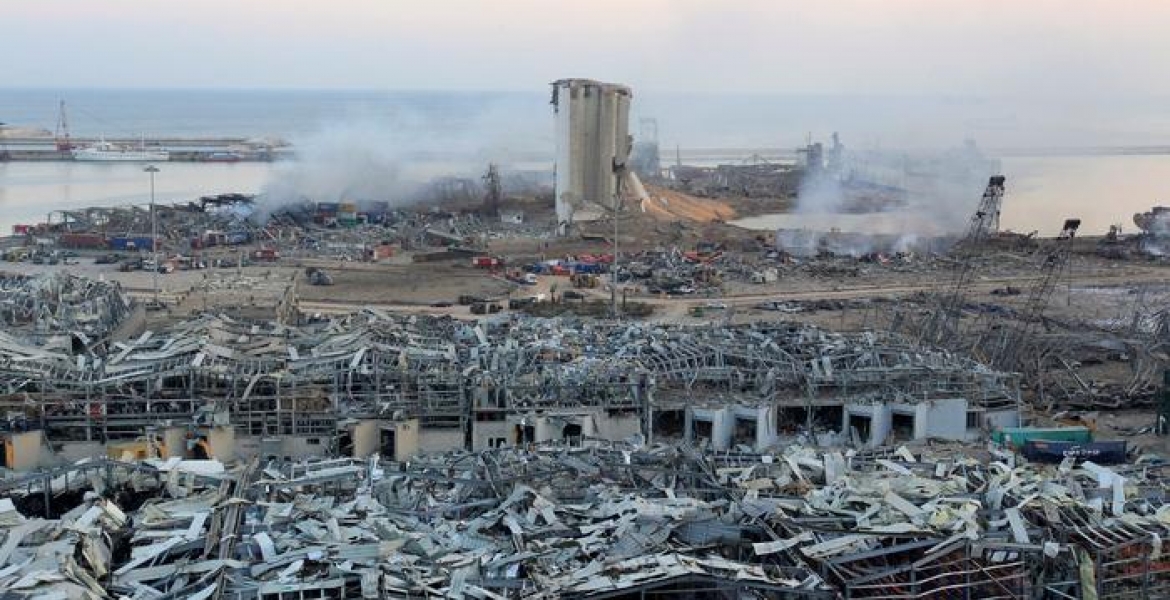 About 140 people were killed and 5,000 injured following a massive explosion that rocked Lebanon's capital Beirut on Tuesday.
There are fears that the death toll will rise as hundreds of people have been reported missing, according to the country's health minister.
The blast saw over 300,000 people displaced from their homes with the government declaring a two-week state of emergency.
The cause of the explosion remains unclear but Lebanon's prime minister Hassan Diab said a probe would focus on approximately 2,750 metric tons of the ammonium nitrate stored at a warehouse.
Some Kenyans living and working in Beirut have shared harrowing personal experiences of the horrific explosion.
Fred Kamau, who has been working as a security guard at a school located a few miles from the blast site, said he is unable to sleep two days after the incident.
"Pieces of glasses in the air — was raining shards of glass. There was a huge blast. So much running…so much screaming…and I was sandwiched between two walls that were shaking…I said, God, do not let me die in a foreign land far from home," he told the Standard.
Halima Mohamud, the Kenyan ambassador to Kuwait, said only three Kenyans were hospitalized after suffering injuries in the blast and are responding well to treatment.
"All the Kenyans are fine. I talked to them," said Halima whose mission is also accredited to Lebanon.
Kenya's Honorary Consul in Lebanon said one of the Kenyans admitted to hospital was working in the country illegally. The woman, only identified as Lulu does not have insurance cover due to her undocumented status.
"She is illegally working outside without insurance cover. We are following up her case," said the consul.
Zawadi Asia, a Kenyan domestic worker who suffered a sprained ankle, remembers seeing rubbles in the air hours after the blast.
Another Kenyan named Mary Muriithi said all she wants is to return home. She said the horror of seeing victims soaked in blood still disturbs her.