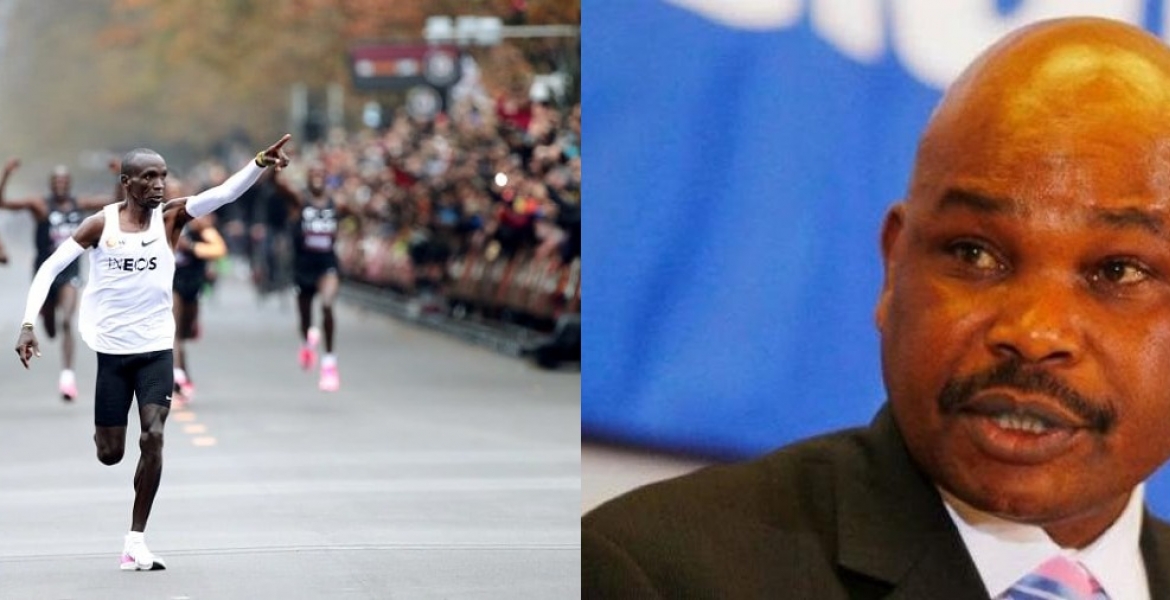 US-based Kenyan lawyer Prof. Makau Mutua has poked holes at athlete Eliud Kipchoge's sub-tw0-hour marathon record set last month.
Kipchoge made history when he completed the 42-kilometer race in 1 hour 59 minutes 40 seconds in Vienna, Austria on October 12th, becoming the first man to run a marathon in less than two hours.
In an opinion piece published in Sunday Nation, Prof. Mutua opined that Kipchoge's fuss that no human is limited is misleading. 
The Kenyan-American scholar argued that conditions favored 34-year-old Kipchoge to complete the INEOS 1:59 Challenge within the duration. 
He noted that Kipchoge had pacesetters who were friendly to him unlike in the real marathon contest where one is surrounded by rivals. 
He dismissed the assertion that no human is limited, saying that the argument is unfounded and senseless.
"He ran against himself without having to be worried — or psyched out — by real competitors. Instead, he was escorted by friendly 'sycophants' brought there to help him break the two-hour barrier," wrote Mutua.
He continued: " It's like a boxer who knocks out a hapless sparring partner. Or a dictator running against himself."
"So, in a sense Mr. Kipchoge's 'record' is fake. The first true under-two-hour marathon hasn't been run yet," he asserted.