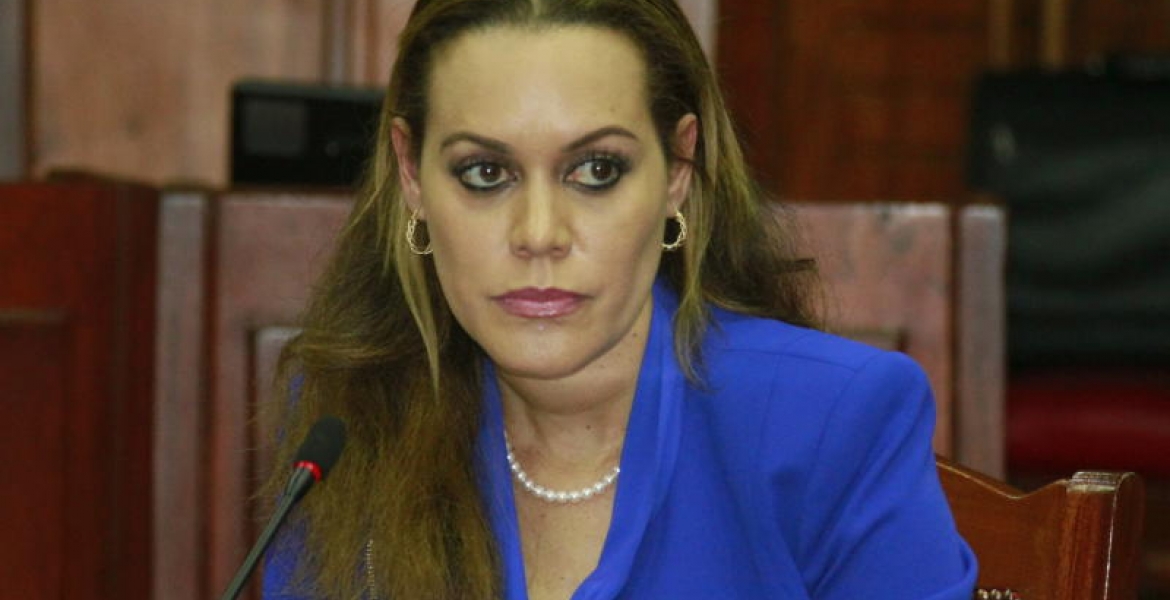 National Assembly Majority Leader Aden Duale says President Kenyatta was misled into appointing Kenyan-American Mwende Mwinzi as Kenya's High Commissioner to South Korea.
Duale insisted that Parliament will not allow Ms. Mwende to take up the position before renouncing her United States Citizenship as required by the law.
Duale further termed as false claims that he is a dual citizenship holder, saying this was an attempt to blackmail him over his refusal to facilitate the approval of Ms. Mwende to the ambassadorial position.
"We are also aware the Presidency has also been misled so that it can be put in a collision course with Parliament as a way of fighting back with the hope that the intimidation will yield fruits."
"Section 31 of the Leadership and Integrity Act, 2012 is clear that a person who holds dual citizenship shall upon appointment to a state office not take office before renouncing their other citizenship," Duale wrote on Facebook.
He said MPs were lenient enough to approve Mwende's nomination but she has refused to relinquish her American citizenship as required.
"The National Assembly approved Mwende Mwinzi for appointment hoping she will follow the requirements of the law and renounce her American citizenship. In complete disregard of the law she has acted in bad faith and refused to adhere," stated Duale.
Duale, who is among 11 leaders being investigated by Ethics and Anti-Corruption Commission (EACC) over the status of their citizenship, said he has never been a dual national.
"It is a matter of public notoriety that I am a proud Kenyan citizen and I do not hold dual citizenship and I have never held citizenship of another country and will never do."
"Indeed the so-called public interest litigators should have looked for other "clever" ways of arm twisting Parliament. This one falls flat like a flat tyre. As Parliament, we have an obligation to respect, uphold and defend the Constitution. This one we aren't giving up soon. You can take this to the bank!" he declared.
Mwende has filed a case in court seeking to stop MPs from forcing her to renounce her US citizenship.