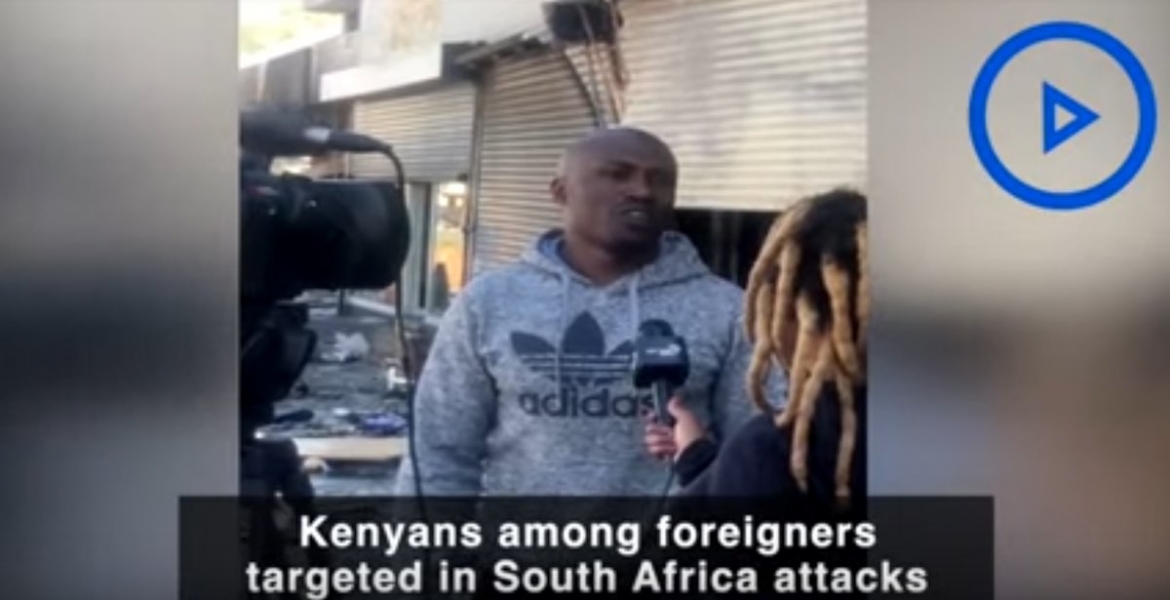 A Kenyan businessman in South Africa painfully narrated how he lost his 13-year investment after a new spate of violence targeting immigrants and their businesses broke out this week.
John Thumbi, who has been running a clothes store on Jules Street in Johannesburg since 2006, said rioters raided his shop on Wednesday and looted everything before burning it down.
"They have looted everything... This used to be my shop… It was around 8 o'clock last night when they came here and started looting," he narrated in a video post, adding that this was his only source of livelihood.
At the same time, Thumbi expressed his disappointment with South African authorities, stating that they are yet to visit the area several hours after the incident happened.
"The government must come to see the mess that is here. If they want us to go home, then they must tell us to go. They must give us what we came to invest here because we have invested a lot here," Thumbi said.
On Wednesday, Kenyan Ambassador to South Africa Jean Kamau confirmed that several Kenyans were affected by the xenophobic attacks in different areas.
While condemning the violence on foreigners, Kenya's Foreign Affairs Cabinet Secretary Monica Juma said two Kenyans were attacked and lost their property.
The wave of attacks was triggered by claims by South African citizens that foreigners were taking opportunities away from them.
Kenya Diaspora in South Africa (Kedasa), an association for Kenyans in SA, demanded compensation for Kenyans who have lost their property during the attacks.
"One of us has lost his stock of clothes worth about 200,000 rand (Sh1.4 million). That was his entire source of income. Another lost a portion of it, but what is left equally destroyed; it is charred. This was also the end of the month when they would be making good sales," Kedasa chairman Godfrey Kamatu told Daily Nation.
 "What we are seeking as an association is a compensation for our members. We are working with the High Commission to speak with the authorities on how to compensate for the losses."