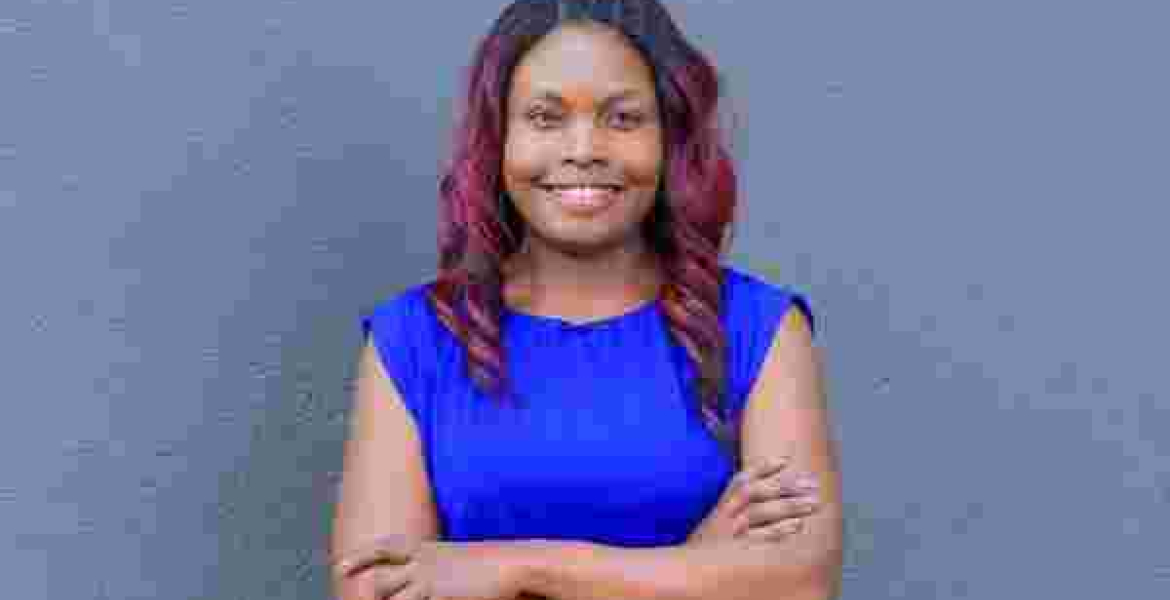 A new book that seeks to help Kenyans looking forward to migrating to the United States has been launched.
Titled The American Success Pathways: How to Realise Your American Dreams and Desires, the book was unveiled in Nairobi on Saturday.
The book is authored by Janet Kisaka Rangi, a Kenyan nurse who moved to the US 16 years ago.
Daily Nation reported that Ms. Rangi quit her job at Aga Khan University Hospital in Nairobi in 2003 after getting an opportunity to move to the US through an application process with some agents in the city.
Janet, who was pregnant with her first child at the moment, traveled to the US leaving behind her husband.
The mother of two says she experienced a lot of hurdles settling in the US but she eventually became a citizen by naturalization.
Her experience before settling down inspired her to begin giving advice to those seeking to move to the US on how to navigate through vetting processes and how to settle down in America.
Janet has been offering advice to people through e-mails and via her YouTube channel "Janet Rangi" that has close to 5,000 subscribers now.
She has packaged the advice she has been giving individuals in her new 262-page book.
"I have spent hundreds, if not thousands, of hours digging valuable information and responding to thousands of questions. This has allowed me to garner a wealth of information that, eventually, I decided to package into a book," Janet writes in the introductory part of her book.
In an interview with Lifestyle last week, Janet spoke about the difficulties she experienced in her initial years in the US.
"The reason it was difficult at first is because I went there alone. I was married and I left my husband behind. I was also pregnant. I also had other social issues like the culture shock, being in a new country, new job, a first-time mother and the worst was I didn't know how to drive," she recounted.
She said it was difficult for her to transition from Kenya "where things are done for you" to the US "where you have to do them all alone." 
"It had nothing to do with my career. In fact, it helped me a lot because I always had money to give to carpool with other people and also pay for childcare for my baby," she noted.
In the US, she furthered her studies by obtaining a Master's in family nurse practice from the University of California. 
Janet also completed her postgraduate studies from the University of Texas Rio Grande Valley where she specialized in psychiatry and mental health.
She said she noticed most people seeking to migrate to the US lack information and her book will come in handy.
"Even just talking to people here, I can see that they want to go to America and are struggling. I said, 'Ok, there is some truth there and we need to fix this."
Janet said her new book is a collection of what people have been asking her on e-mail and other platforms.
"The responses made me go back and talk to them and that is how it all started."
"When I started with the clips on social media, it was easy because I would get like 20 questions and I would respond. Then all of a sudden, the messages started flooding in my direct messages and they became overwhelming. I decided that I would be responding through my videos," said Rangi.
"Although nothing is promised, those who put in practice what I deliver through my regular blogs and books are more likely to succeed. We all need to search in the right places. I always say in my blogs that we need to know what the world knows because the information is power," she says in her book.
Janet said the majority of her followers want to know how to get a Green Card and visa-related questions.
"Apart from Green Card lottery (diversity visa program), there are many ways to get a Green Card and people have no idea how to. There are other ways but you have to get to the US first," she said.
She explained that being a nurse once in the US is the fastest way one can get a Green Card.
"Physical therapy is another way that people can become citizens and many people in Kenya do not know that. But to get it, one has to have a Master's degree in the field," she noted.
In her book, she explains to readers which jobs need high school education and which ones require candidates with a diploma or degree.