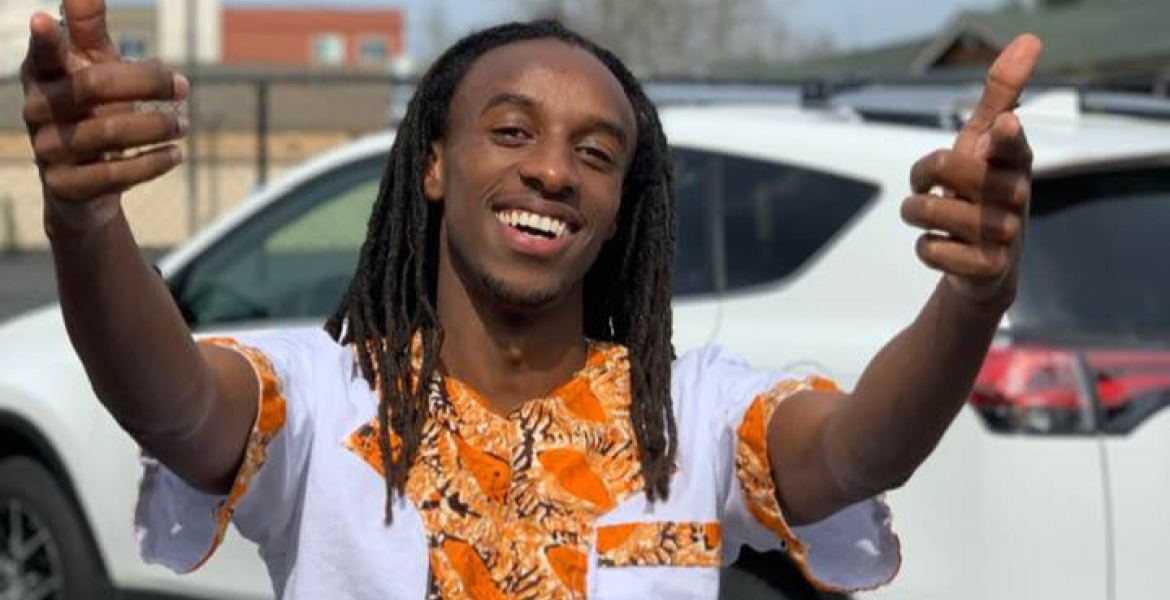 The family and friends of Brian Njuguna Wambaa of Tacoma, Washington are saddened by his sudden and tragic passing.
Brian, 25 years old, passed away in a car crash on Interstate 5 Monday around 1:45am, March 25th as he returned home from visiting his sister, brother-in-law and nephew in Portland, Oregon. On his way back home, Brian's car veered off the highway and struck a tree. He escaped the initial crash and decided to go seek help but was unfortunately struck by an oncoming truck. First responders pronounced dead at the scene.
Brian's family says he moved to the US at the age of 11, and soon found his love for athletics. He achieved success in both soccer and track, leading him to being awarded a scholarship and Tacoma Community College.
Over the last 7 years he also played for local soccer clubs including Kenyan Team and Umoja FC among others.
"It goes without saying that Brian will be sorely missed by his parents, siblings, cousins, aunties, uncles, and the worldwide community that knew him.  Brian had a brilliant smile that lit up a room.  His endless positivity could encourage a weary spirit.  His absence will leave a mark that can never be filled.  Though he may be in a better place, we all wish that he would still be here with us all," reads a message from Brian's family and friends.
Daily prayer meetings are being held starting at 6pm at JCC Tacoma; 8441 S. G St, Tacoma, WA 98444.
A fundraiser will be held on Sunday, March 31st, 2019 starting at 6pm at Diaspora Community of Faith Church (DCFC), located at 230 S. 94th St, Tacoma, WA 98444.
A GoFundMe account has also been setup to help raise funds for Brian's send-off: gofundme.com/farewell-sendoff-for-our-brother-brian-wambaa
For more information please contact:
Robert Gichohi: 206-226-3171
Captain Freddy: 253-232-0051
Jane Nancy: 360-908-2541 (CashApp donations may be sent to this number)