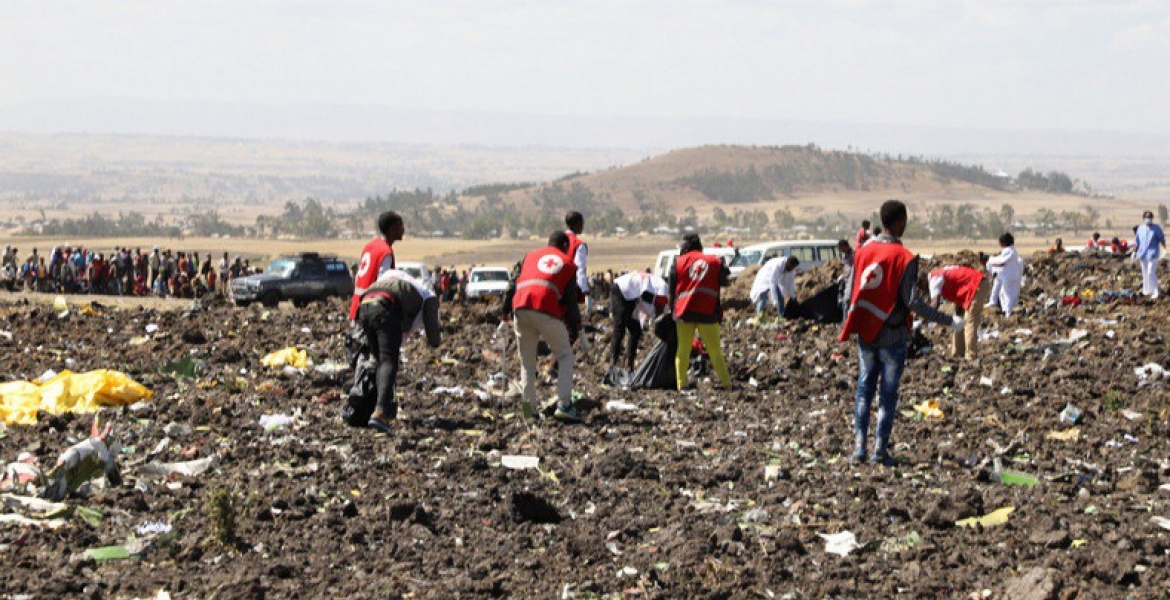 Kenyans and Kenyan-Canadians living in the Greater Toronto Area received with shock the news about Sunday's Ethiopian Airlines plane crash that killed more than 150 people. 
The Boeing 737-800 MAX jet crashed six minutes after leaving Ethiopia's Bole International Airport.
The Nairobi-bound flight went down near the town of Bishoftu, 60km south-east of the Ethiopian capital, Addis Ababa.
None of the 157 people aboard the flight, including 149 passengers and 8 crew members, survived.
The plane was carrying people from 33 different nationalities, with Kenya and Canada being the worst hit by the tragedy.
32 Kenyans and 18 Canadians lost their lives in the crash while Ethiopia lost 9, US (8), China (8), Britain (7), France (7), Egypt (6) Netherlands (5), Slovakia (4), and Sweden (3).
Spain, Israel, Morocco, and Poland lost two nationals each while Belgium, Indonesia, Ireland, Mozambique, Norway, Saudi, Sudan, Somalia, Serbia, Togo, Uganda, Yemeni, Nepal, and Nigeria lost one each.
Speaking to Global News, Apondi Odhiambo, a secretary for the Kenyan Community of Ontario, says members of the community are extremely devastated by the news.
Apondi says members of the community have been affected directly and indirectly by the crash. 
"We just need the support because there's a lot of trauma, there's a lot of triggers," Odhiambo says.
"And as a Kenyan community and African community, one thing that really binds us together is this period of unity and community."
She says she knows two of the 18 Canadians killed in the accident and their families say they are devastated.
"Most Kenyans from Canada use Ethiopian Airlines. It's very economical, and also the connection is fair," she explains.
Another community member, Matthew Njenga says he is really shocked because he frequently travels the same route.
"It was very sad news because I fly Ethiopian [Airlines] quite often," he says adding: "I just arrived [from the airline] to Toronto on Friday morning."
Njenga also says he has traveled on the ill-fated flight four times in the past six months. Njenga says he often travels to Nairobi, Kenya with his family.
He also explains that the majority of Kenyans prefer using Ethiopian Airlines when traveling from Canada since it's more convenient compared to other Airlines plying the route.
"When something like this happens, given the number of people involved, it's quite tragic," Njenga notes.
Odhiambo has asked Canadians and the government to support the local Kenyan community during this difficult time.
"[We're] hoping to have a vigil, a community get-together and support so we're able to console each other," she says.
A professor at Ottawa's Carleton University has been identified as one of the victims from Canada.
The cause of the crash is yet to be established as investigations continue.