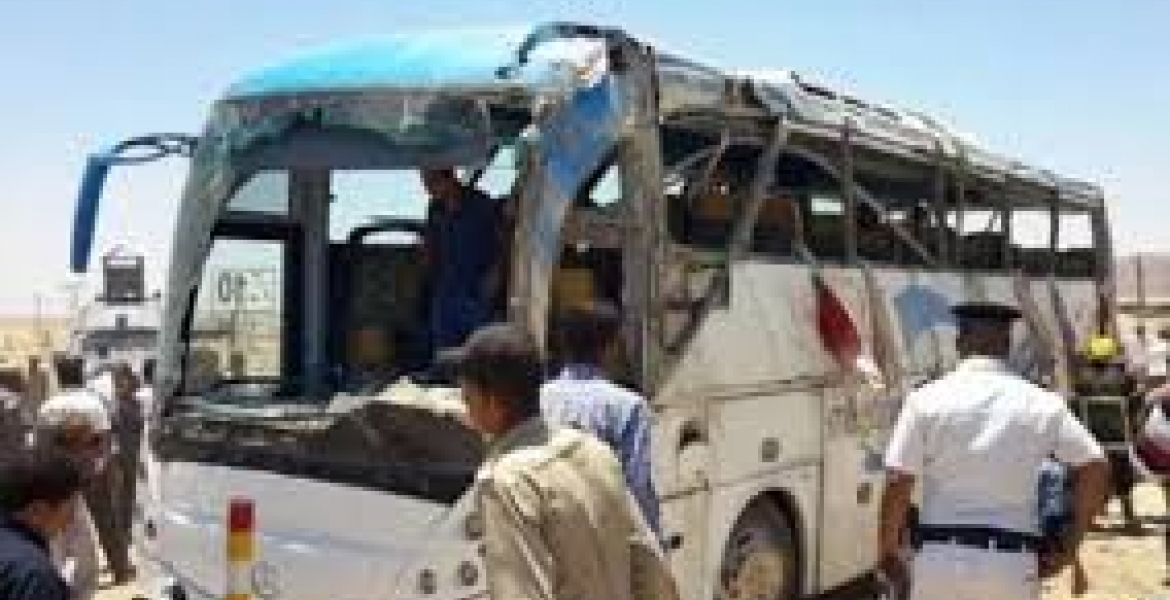 Egyptian officials have confirmed that masked gunmen invaded a bus ferrying Coptic Christians on a visit to a monastery south of the Egyptian capital on Friday, killing 26 of them.
According to Minya provincial governor, Essam-el Bedawi the assailants allegedly sprayed the bus headed for Saint Samuel monastery in Minya province with bullets before fleeing.
"They used automatic weapons," he said.
Health ministry spokesman Khaled Megahed told state television that 26 people were killed while 25 others were injured.
This comes just months after a series of church bombings in December and April by the Islamic State (IS) jihadist group killed dozens of Copts.
In December, suicide bombers attacked a Cairo church next to the seat of the Coptic pope, killing 29 people.
A similar attack was conducted on April Palm Sunday on churches north of Cairo, killing 45 people, in what was termed the deadliest strike in living memory against the Copts, prompting President Abdel Fattah al-Sisi to declare a three-month state of emergency.
The Friday's killings come just weeks after a historic visit to Egypt by Roman Catholic Pope Francis to show solidarity with the country's Christians.
The Pontiff toured one of the bombed Coptic churches in Cairo and condemned violence carried out in the name of God.