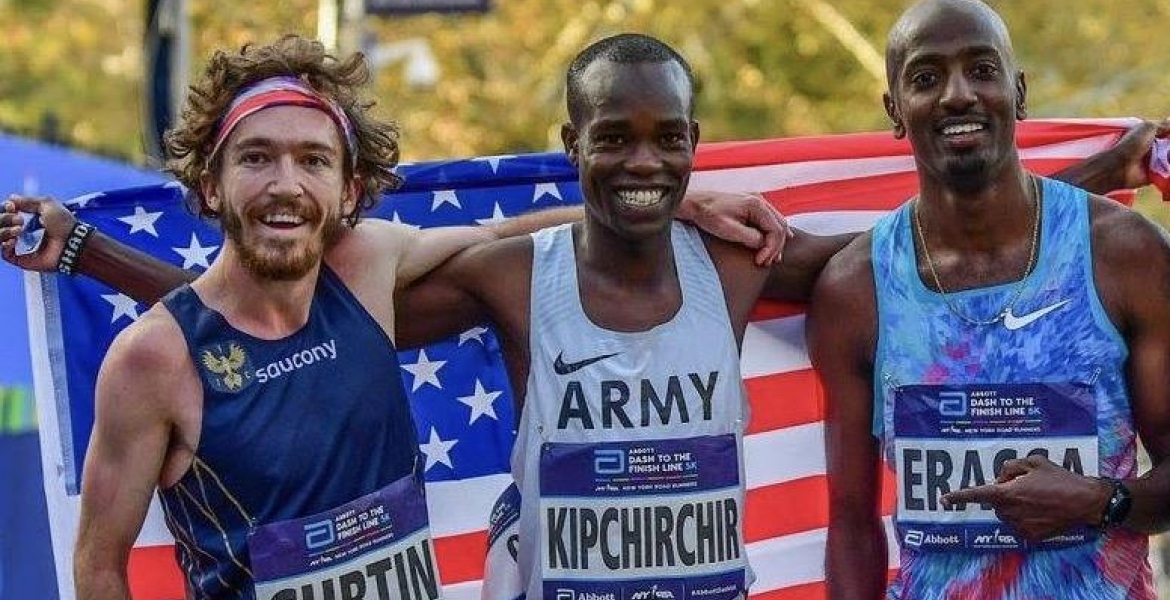 Five Kenyan-born runners have been named in the United States team for the upcoming World Cross Country Championships in Aarhus, Denmark starting March 30th.
Among those who have been named in the 28-man US team is 2016 Rio Olympic 10,000m finalist Shadrack Kipchirchir.
Shadrack will represent the US in the competition alongside other former Kenyan teammates Leonard Korir, Hillary Bor, Stanley Kebenei and Emmanuel Bor.
The five will be seeking glory in the senior men 10km race alongside US-born Mason Ferlic.
The inclusion of the five athletes in the US team doesn't come as a surprise as many Kenyan athletes who have struggled to make it to the national team have resorted to switching countries.
Athletics Kenya vice chairman Barnaba Korir has, however, downplayed the move, stating that the country still has unmatched world-class talent.
He has exuded confidence that Kenya will eclipse the US and other countries that have poached Kenyan athletes.
"Don't castigate them as traitors to our national flag. They have been naturalized and followed all the laws to compete for the United States of America," Korir says.
"Instead let Kenyans appreciate them like we have previously done before with sportsmen with Kenyan roots including Divock Origi (Liverpool striker playing for Belgium) and Chris Froome (cyclist for Britain)."
Korir has labeled the USA team as a Kenya 'B' line up. Several Kenyans are currently representing different countries including Qatar, Turkey, and Bahrain.
"This huge Kenya representation across the globe means the country is exporting top talent. It shouldn't be a concern for us since those are personal decisions for them to change allegiance," Korir says.
Athletes who ditch Kenya to run for other countries are paid handsomely and enjoy better training facilities than those in Kenya.